New Tehri Garhwal, Uttarakhand
Tehri Garhwal, a quaint hill district, is probably the largest district in the state of Uttarakhand, India. Located at the convergence of Bhagirathi and Bhilangna rivers, the district remains untainted and untouched by the urbanization. Enclosed by the ice capped mountains on all sides with River Bhagirathi almost dividing the region gives Tehri Garhwal a postcard picture beauty. The tranquil environs, exquisite countryside and the imposing Himalayas in the backdrop with rivers Alaknanda and Yamuna bordering the district on its east and west makes Tehri most sought after travel destinations.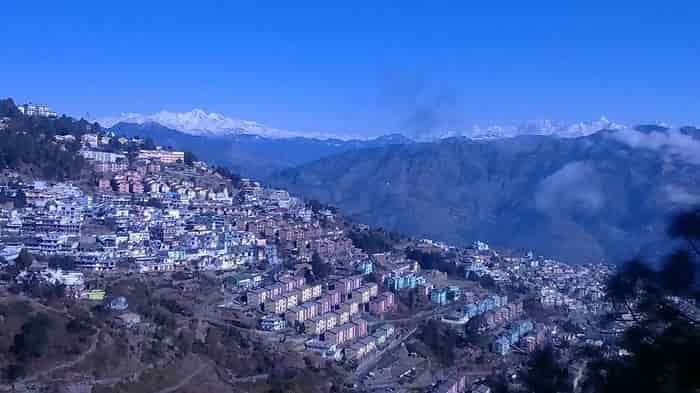 The name 'Tehri Garhwal' was coined from 'Trihari' meaning a 'land that absolves three major kinds of sins; i.e. sins related to actions, to words and to thoughts.  According to historical evidences, preceding 888 AD, Garhwal was divided into 52 Garhs or territories ruled by separate autonomous kings. Prince Kanakpal from Malwa visited the region and met King Bhanu Paratap, one of the local rulers, who intimidated by the Prince, got his only daughter married to him. The kingdom came under the rule of Kanakpal and he & his descendants extended their empire by winning all the neighboring Garhs. This dynasty ruled the region till 1803 until it came under the rule of Gorkhas and finally under British rule.
Studded with several buildings of historical significance and various temples and shrines, Tehri has a rich cultural heritage. Inhabiting various ethnic groups, Tehri is much like other Himalayan regions. Native Garhwalis chiefly follow the agrarian-pastoral way of life and make their living from the hilly land. But Garhwalis are known to extend a warm hospitality to the visitors and tourists.
Tehri Garhwal's strategic positioning makes it an important transit destination for pilgrims traveling to the four important Dhams of Kedarnath, Badrinath, Gangotri, and Yamunotri. To the north of Tehri Garhwal lies Uttarkashi, to its south lies Pauri Garhwal, to its west, lies Dehradun and to its east lies, Rudraprayag. The place came into limelight due to the construction of Tehri dam on River Bhagirathi. As a consequence, old Tehri was submerged in water and a new town came into existence that was christened New Tehri. Perched at an elevation of 1,550 mts above sea level, it is a planned town situated on the banks of river Bhagirathi. All the important government organizations have been shifted to New Tehri town.
Being a newly constructed town, it is quite different from other hill stations of India. New Tehri possesses all the components of modern infrastructure including bright new roads, housing blocks and shopping arcades accompanied with scenic vistas, better transport and communique. With imposing Himalayas in the backdrop, soft pine aromatic brusque fresh airs and the enthralling waters of Tehri Dam makes Tehri a dream destination for every traveler. In fact, New Tehri is considered to be Asia's most widespread and flourishing rehabilitation programme. The gleaming community has developed into a divine hill station.
Moreover, Tehri attracts tourists for its numerous prospects for adventurous sports. Hiking, trekking, camping, white water rafting and rock climbing are the options available for thrill seekers. There are various trekking routes in the Khirsu forests and the Bhilangna valley offers superb settings for campsites.
The weather is salubrious throughout the year, so a trip can be planned any time of the year. Summer temperatures range from 20-35 degree Celsius and the nights are pleasant too. Winter temperatures range from 0-15 degree Celsius. Tehri Garhwal is easily accessible by road and is connected to all the major towns of Uttarakhand by regular bus services. Jolly grant airport of Dehradun is the nearest domestic airport while the nearest rail head is at Rishikesh.
You may also like...