Beautiful Places to Stay in Almora
Almora, a picturesque town located in the middle of Kumaon range is an alluring destination for naturalists, environmentalists and tourists alike. With snow capped mountains in the backdrop and Rivers Kosi and Suyal flowing along side, this hill state of Uttarakhand tenders an exquisite beauty and magnificent vistas. Contoured with marvelous temples, cosmic vastness and sanctified water bodies, Almora leaves everyone bewildered by its splendor. Hotels in Almora have been constructed in a manner so as to complement the innate loveliness of the town. Following are some of the accommodation options available in Almora:
Kalmatia Sangam Himalayan Resort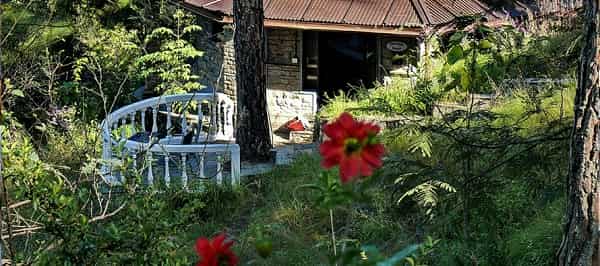 Nestled amidst the Kumaon hills, Kalmatia Sangam Himalayan Resort is a 4-star boutique resort constructed in the colonial fashion. Built by British captain E.S. Jackson who was smitten by the beauty of the place, the resort provides excellent services. The resort has 10 gracefully prearranged cottages each christened after a bird's name. It boasts of pleasingly planned rooms offering an amusing and relaxing stay. The resort proffers outstanding amenities, active room services and affectionate welcome. A multi-cuisine restaurant 'Sangam' serving Indian and international fare is on board.
Kasaar Jungle Resort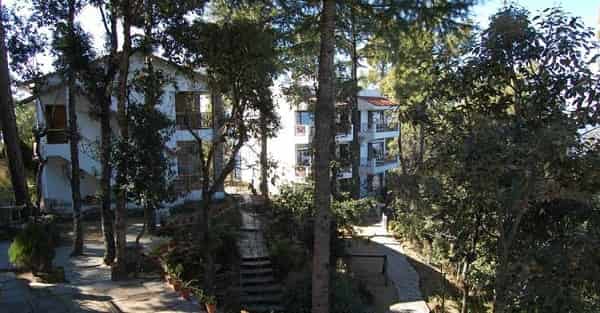 This jungle resort located on Binsar Wildlife Sanctuary road, Kasaar Jungle Resort is a 3-star resort offering comfy accommodation and superior banquet services amidst natural beauty. Bounded by unexplored woodlands comprising of deodar, pine, oak and multihued rhododendrons, the resort hosts a number of outdoor and indoor activities to make your stay a memorable one. There are 16 well appointed cottages with excellent interiors and guests can choose from Deluxe, Executive and Family rooms. The resort has a multi-cuisine restaurant offering scrumptious and delectable food in chic surroundings.
Welcomheritage Khazanchand Mansion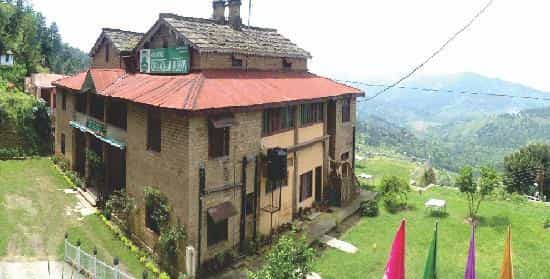 Situated close to the main market of Almora, the Mansion is a heritage hotel built in stone. Beautiful ambience in and around the mansion coupled with the warm welcome of the staff makes your stay a memorable one. Erected by the British in their typical royal manner with colonial architecture, wooden floors, roofs and crude stone walls. There are 7 rooms available for the guests together with Suites and Deluxe rooms. All rooms are elegantly styled and equipped with all the modern amenities for ease and comfort. The mansion is equipped with an inbuilt restaurant offering delicious and appetizing fare.
Hotel Bhagwati Palace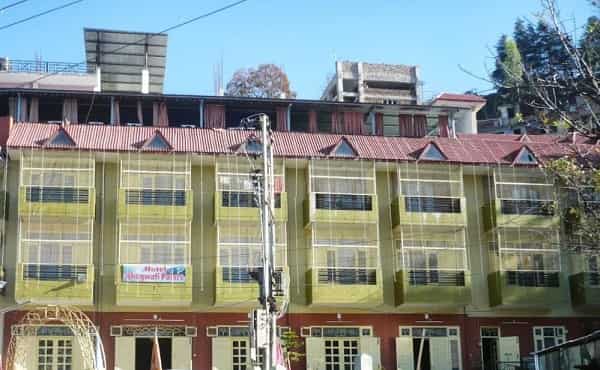 Situated at the city center, Hotel a Palace is a budget hotel. Sited at a strategic location, the hotel is close to the major tourist attractions of Almora. The hotel has 27 large, well appointed, tastefully decorated rooms equipped with all the contemporary services. The massive windows of the rooms provides awesome panorama of the surroundings including various important peaks of the Himalayas. Other facilities on board are banquet services, conference facilities, free room service and a multi-cuisine restaurant serving healthy and scrumptious meals.
Hotel Mount Heave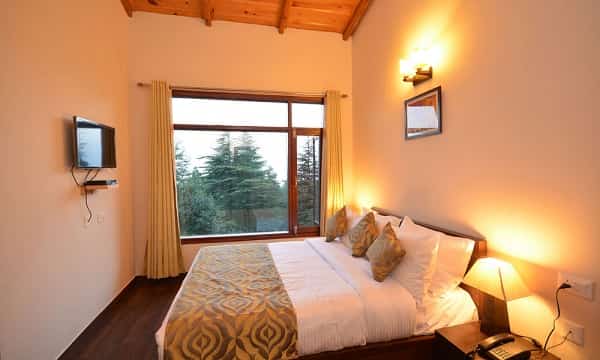 Located on the border of Simtola, a famed excursion place near the city center, Hotel Mount heaven is a budget hotel. The hotel offers the amazing scenery of the town and fantabulous panorama of the Himalayan ranges. There are several well furnished rooms with all modern facilities and guests have the option to choose from deluxe rooms and Executive rooms. Other amenities provided by the hotel are room services, conference hall, laundry, parking and a multi-cuisine restaurant.
With so many accommodation options, Almora is an exquisite place to enjoy your vacations.
You may also like...