Srinagar – Venice of the East
Srinagar, the summer capital of Jammu and Kashmir is a land blessed with unique natural beauty. The Dal Lake, the Mughal gardens, the temples and mosques of Srinagar impart the city with a unique charm of its own. For Kashmir travelers Srinagar is indeed a must-visit place. If you have plans to embark on a tour of Srinagar, this travel guide below will prove helpful. Read on-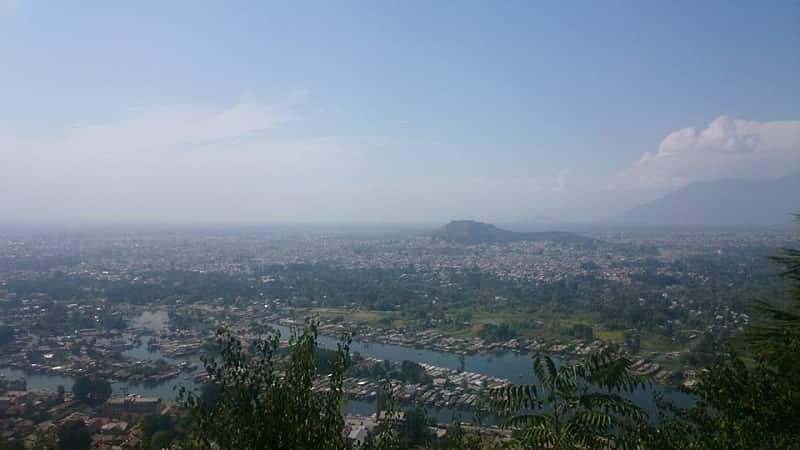 Srinagar is the well known amidst the lovely queen summer capitals in India. Being the capital of India's most beautiful state Kashmir; Srinagar has nevertheless been under a lot of political turmoil recently. However since the tumultuous times of 2003-2004 the city has revamped its security and tourist facilities and is now a safe and comfortable destination for tourists. The city is very beautiful especially in the summer months when, Srinagar sightseeing it draws thousands of tourists from India and abroad.
History
The foundation of the city dated long back in 3rd century B.C. However, in A.D., King Pravarasena II found it some 2,000 years ago. Then, the city was administered by the Maurya Empire, which was the greatest empire in India. Great heroes such as Ashoka, Vikramaditya of Ujjain (Madhya Pradesh) ruled the city. Ashoka laid the foundation of Buddhism in the valley. The rule of Hindus and Buddhists was only until the 14th century and after this, it was under the administration of the Muslim rulers such as the Mughals.
In1814, the valley was under the Sikhs until 1846 when the British rule took over delegating the ruling powers to Gulab Singh. This sovereign ruler made it a part of the princely states of undivided India that remained until 1947.
After the independence, due to the Indo-Pakistani war, the Pakistani forces with the help of the Pashtun tribe encroached the valley to overtake Kashmir. However, they could not capture the Srinagar airport and thus, were pushed back by the Indian Army via the use of heavy weapons through air. The ruler at that time named Hari Singh signed an agreement to include his region into India. However, the matter reached the United Nations who imposed a cease-fire that the region of Hari Singh would be under the hands of Pakistan known as 'Azad Kashmir' and the rest would be under India.
Sightseeing Places in Srinagar
Srinagar has lots of beautiful landscaping, gushing fountains, culturally rich monuments, wonderful natural beauty & religious places. Its gardens and lakes are of special interest as they have lovely structure; there are many lovely gardens in Srinagar as under.
[You may like to read: Best Places to Visit in Kashmir]
Mughal Gardens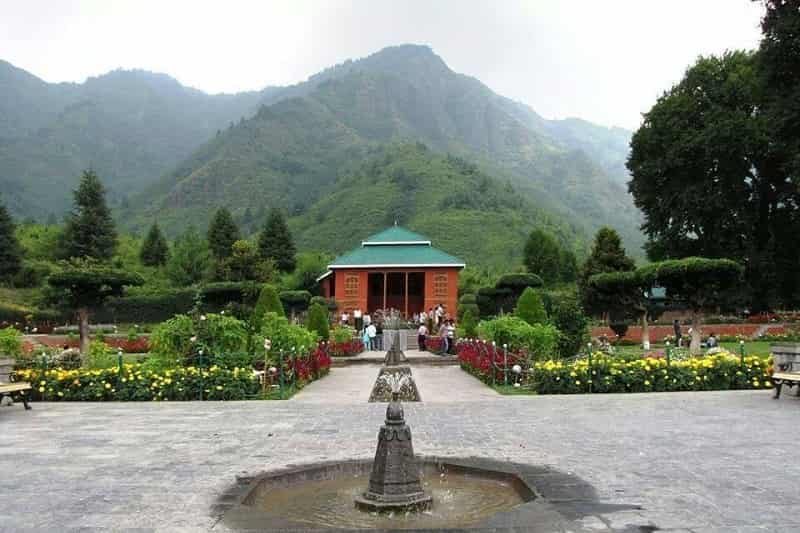 These gardens are the Chashme Shahi, Nishat Bagh, and Shalimar Bagh that were created by Mughals and can be visited through a houseboat of the Dal Lake. They comprise of the lawns, royal cascading fountains, and bright flowerbeds to depict the concept of paradise. Today, they are popular for picnic spot and outings. They are worth visiting in the spring, but this worth is still retained even when the flowers do not bloom.
Nishat Bagh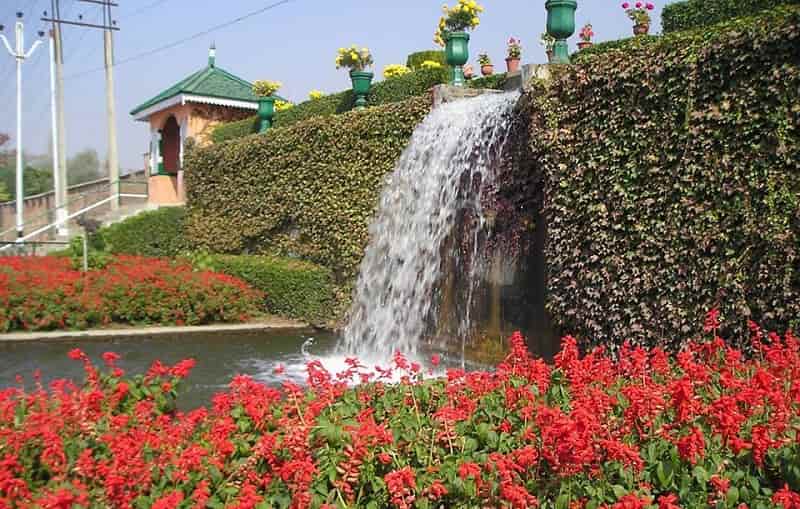 The garden named Nishat Bagh is situated right on the bank of the famous garden of bliss. It's lovely landscaping and exuberant foliage has earned its name as Garden of Bliss.
Shalimar Bagh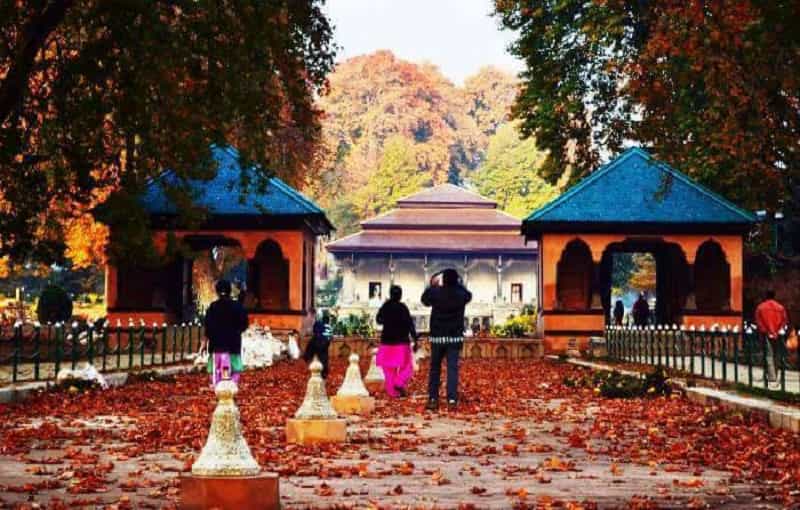 The Mughal Garden which flanks the lovely Dal Lake as constructed by Jahangir is known as Shalimar Bagh. This is also known as Garden of Perfume.
Nehru Garden
This is 15 km away from Dal Lake and has serious floricultural practices operated by Jammu Government. Sample local Khawa here and if you are lucky you might be able to glimpse the 168 varieties of Tulips blooming in the Tulip garden.
Hazratbal Mosque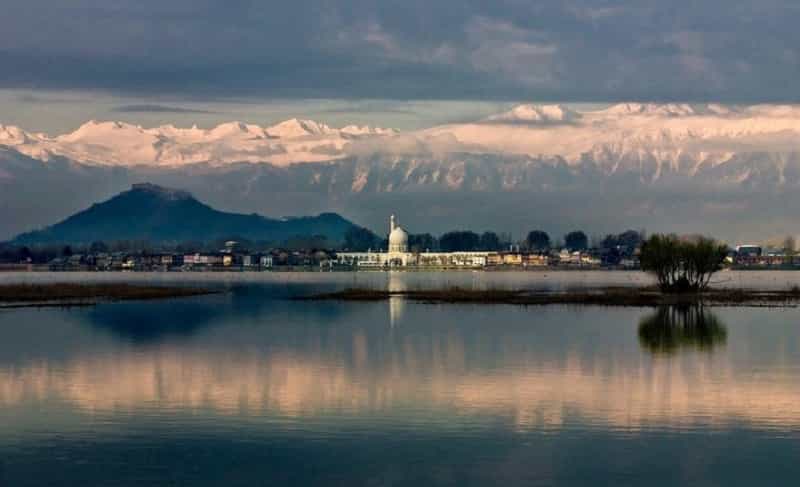 This is a famous mosque and probably the most beautiful religious monument in India. The mosque is marble white and there are a lot of options outside for sampling Mughlai and Kashmiri snacks.
Ziarati Hazrati Youza Asouph
This is a tomb known as Roza BAL situated in the Khanyar area down a side road, which is nearly 150 metres northwest of Dastgir Saheb mosque and shrine. Many believe, this is the tomb of Jesus, which supports the theory that he survived even after the crucifixion and came to Kashmir where he resided until the age of 100. This tomb has been made popular by the current books such as Jesus Lived in India by Holger Kersten.
Shankaracharya Mandir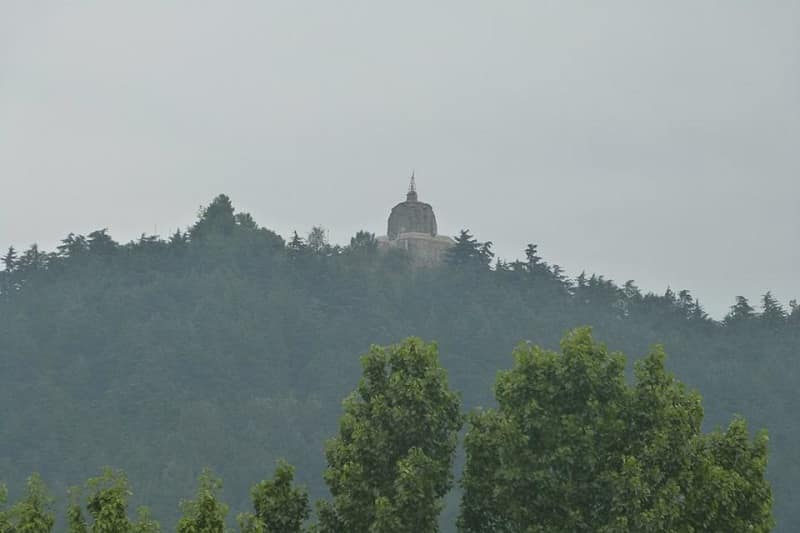 This is one of the few Hindu temples in Srinagar. There is a 25 steps flight to the temple which is perched atop a hillock and the place has an amazing view.
Monuments of Srinagar are very beautiful like the Pari Mahal and Parihaspora ruins.
[You may like to read: 7 Best Places to Visit in Pahalgam]
Things to Do in Srinagar
Srinagar is such a beautiful city that you can just spend your days in careful abandon in the lap of nature. However there are many activities that are a must do while you are here on Srinagar tourism.
Shikara Ride in Dal Lake will let you enjoy the magnificent view of the city. The average cost of a Shikara ride is 600 INR.
There is a village in the lake which has a floating vegetable and flower market.
Paragliding is organized from the Astamarg Point near the Harwan Garden. You can opt for either the 15 minute or the 1 hour ride from this point and it offers splendid opportunities for the adventurous soul.
Srinagar sightseeing and trekking in Srinagar will offer opportunities for nature viewing, adventure and exercise. Alpine lakes like Nundkol Lake, Satsar Lake and Vishansar Lake are also covered in the trekking circuits.
There are many organizations in Srinagar which offer beautiful trekking expeditions.
[Must Read: What is the Best time to Visit Kashmir]
Shopping in Srinagar
For the shopaholic Srinagar is a wonderful destination as the local arts and crafts here are exquisite. Here are a few must buys.
Pashmina or Fine Cashmere shawls are finely spun and so light that they can be compressed through a wedding ring. These shawls are exquisite are wonderfully embroidered with traditional floral patterns.
Woodwork of Srinagar is quite famous and you can shop for bangles, toys, artifacts, show pieces and carved boxes.
Shop for saffron, kesar and dry fruits that are available in abundance here.
Chainstich Ruga in English and Kilim Design are also available at reasonable price and stunning variety.
Cuisine of Srinagar
Check in to the Royal Kashmir Palace in Srinagar to sample the famous 36 course of Wazwan. Dig into Seekh Kebabs, Yakhni, Rista, Gushtaba, Aloo Dum, Shamam, Tujji, Lavash and Mint Paste. Kashmiri Naan with sultanas and Nuts are also very delicious.
Go straight to Lal Chow in Srinagar as it has the best Kashmiri food. For sampling delicious beverages check out Café Robusta and Café Arabica on MA Street.
How to Reach Srinagar
The easiest route to enter Srinagar is by taking the train which has a major stop at Jammu and then by taking a 3 hour cab ride to Srinagar City. There are also dozens of State buses that commute between Jammu and Srinagar on a daily basis. However it's best to opt for State Transport operated ones for Kashmir tour and Srinagar sightseeing.
Srinagar has its own Airport which is also known as Sheikh ul Alam Airport. There are steady flights operated by Jet Airways, Jet Lite, Spice Jet and Indigo which sometimes have a mid stop at Jammu. Most of these flights come from Delhi and Mumbai.
It's very important to keep Visa and personal Identification papers ready as the city is filled with check posts where papers are scrutinized.
You may also like...