Best Places to Visit Near Around Amarnath During Amarnath Yatra
Those who have embarked on the Amarnath Yatra are presented with a plethora of many other visit-able destinations in and around Amarnath. Given below are some of the major places that could be visited and explored during the Amarnath trip–
Botanical Gardens Kokernag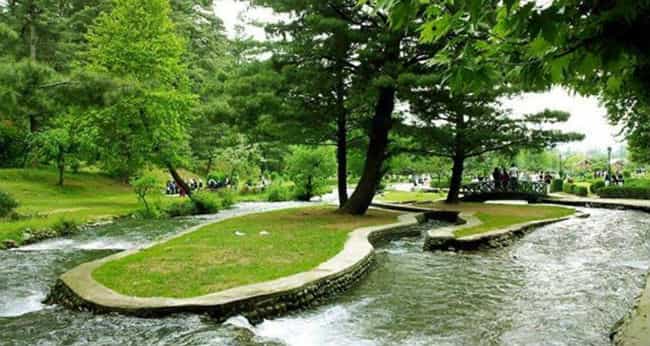 The botanical gardens of Kokernag cover an area of nearly 26 hectares and were established in the year 1969. Apart from being a huge repertoire of some very rare species of flora, this botanical garden is also a unique pleasure spot. The garden features many innovative and modern attractions such as live seats of garden, Japanese patterned bridges over water ponds and streams, rosary, special areas given to the cultivation and maintenance of wild flowers and trees of the vale, ornamental trees and bushes, topiary work and many more. Thus it is indeed a delightful experience to visit this garden and stroll about.
Aishmuqam Shrine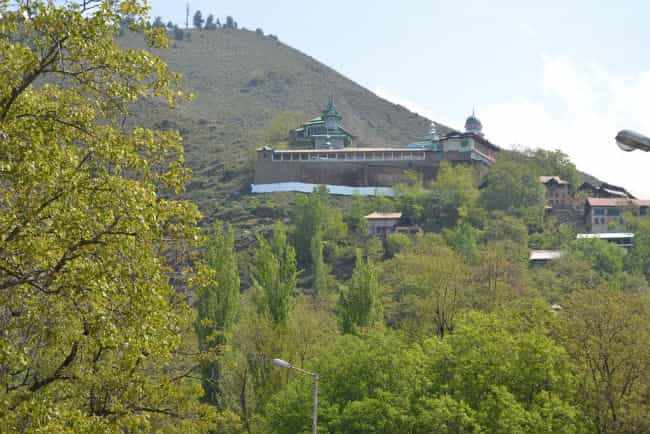 A 40 minutes drive from Pahalgam takes you to the famous Aishmuqam Dargah. The Dargah features 560 steps leading up to the entrance of the shrine. This famous hill top shrine is dedicated to Baba Zain-ud-din-wali, the renowned Sufi saint and is much revered by the Muslims of Kashmir.
Baltal Wildlife Sanctuary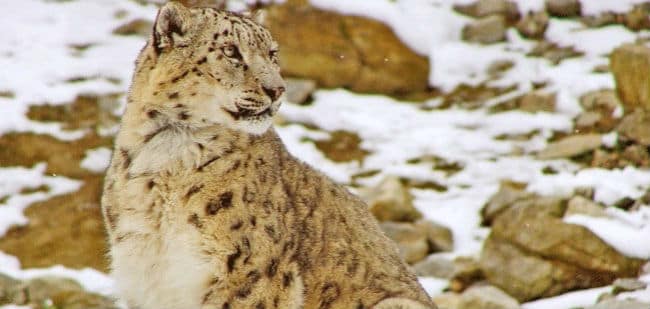 The Baltal Wildlife sanctuary is located in Kashmir's Ganderbal district. It covers an area of 03.00 sq kms and was founded around 1987. The rich biodiversity of Baltal wildlife sanctuary is a pleasing treat for wildlife enthusiasts. If you have halted at Baltal on your way to Amarnath shrine, you must make the wildlife excursion to this amazing wildlife sanctuary.
Pahalgam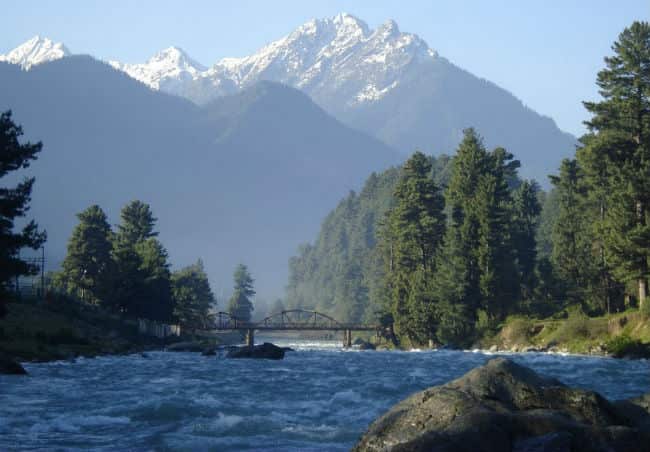 Pahalgam is a small picturesque hamlet situated on the brink of the gurgling Lidder River. Lush green sweeping valleys and thickly wooded vistas characterize the natural beauty of Pahalgam. The snow capped towering peaks, beautiful environs and pleasant weather make Pahalgam a fond choice for vacationers and photo fanatics. While exploring this hamlet with a quaint charm, you would invariable come across trout fishermen, nomadic shepherds commanding & controlling their huge herds of sheep. One has to cover a distance of nearly 28 kms to reach Pahalgam from Amarnath cave.
[You may like to read Best Places to Visit in Pahalgam]
Chandanwari
Chandanwari marks the originating point of the very holy Amarnath Yatra. This small charming valley is lodged at an elevation of 2,895 meters above the sea level and is famed enough for the unique snow bridge that it has. If you plan to hike in this area, you require really sturdy mountain shoes. A trek of 28 kms from Chandanwari needs to be undertaken to reach Amarnath shrine
Sheshnag Lake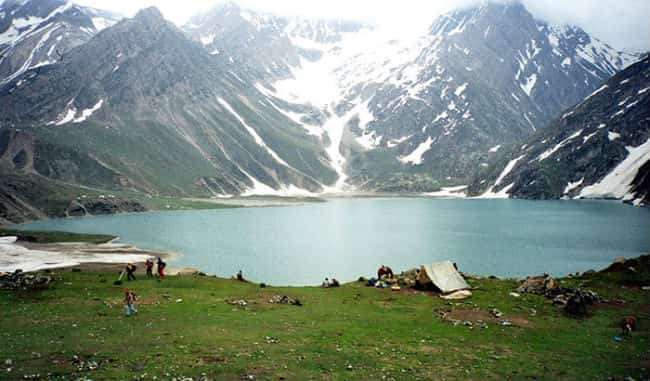 Sheshnag Lake holds great spiritual and legendary importance. This natural mountain lake is situated at an elevation of 3658 meters above the sea level and is 27 kms away from Pahalgam, the originating point of Amarnath Yatra. The waters of the lake have a very unique turquoise hue and until June, Sheshnag Lake is a frozen lake. After June snow starts melting and the lake is filled up with greenish blue waters. Legend holds that Lord Shiva while proceeding towards Amarnath Cave left behind his snake at this spot. The lake is named after the seven peaks that surround it. These seven peaks are shaped like the seven heads of Sheshnag, the mythical snake. One has to hike for at least 2 days to get to the Sheshnag lake.
Panchtarni Camping Site
On their way to Amarnath, pilgrims often halt at Panchtarni, a fabulous camping ground abundantly blessed by Nature. Panchtarni is lodged at an altitude of 3657 meters above the sea level and two hours of trek from this point would take you to the shrine of Amarnath Ji which is 6kms away from Panchtarni. Panchtarni falls last among all other camping grounds on the Amarnath trek route. Five rivers merge together at this point in the form of greenish-blue torrents and the outcome is a picture postcard image of untamed natural splendor.
Baltal Valley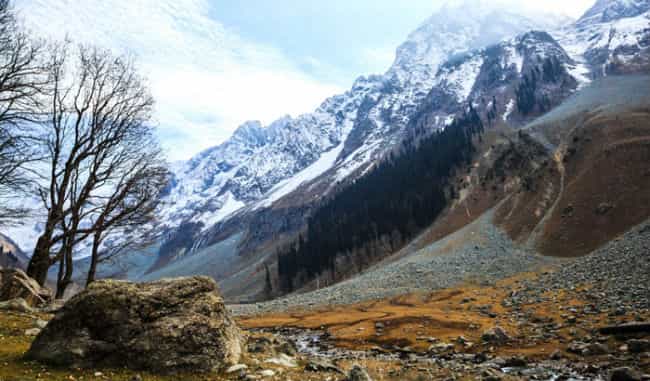 Baltal valley is situated at a distance of 14 kms from the tourist hotspot, Sonamarg. The valley is located on the brink of Sindh River and is nestled at the bottom of the famous Zojila pass. The valley features undulating terrains, sprawling greens, mountains intermittently dotted with covers of snow. The secluded, quiet ambience of the vale makes it a very popular stopover for the pilgrims of Amarnath Yatra. Beside the meandering course of Sindh, pilgrims set up their camps for halt and resting. The valley actually offers pilgrims with a shorter, alternate route to Amarnath which is why multiple base camps are set up on the Baltal valley. A distance of 9.6 Kms needs to be covered to reach Baltal valley from the Amarnath shrine.
Aru Valley
This gorgeous charming meadow is at 12 kms drive away from Pahalgam. Its alluring natural beauty pulls huge number of tourists to Aru Valley. Even many Bollywood film directors had considered Aru as the best locale for shooting their films and thus many top Bollywood films have been shooted here. Walking down the Aru valley through dense woods of Alpine confiners & crystal clear snowy mountains at the backdrop, is scenically rewarding indeed. Walk along the mountain trails, visualize the breath-taking scenery & you'll reach Aru in no time.
Lidderwat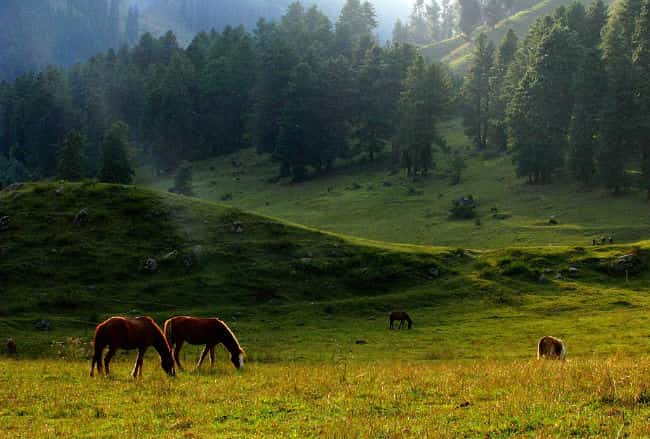 20 kms away from Aru Valley is the valley of Lidderwat. A sprawling, verdant green and secluded valley it is and is an ideal camping site. One has an approximate distance of nearly 17 kms to reach Lidderwat from Pahalgam.
Tarsar Lake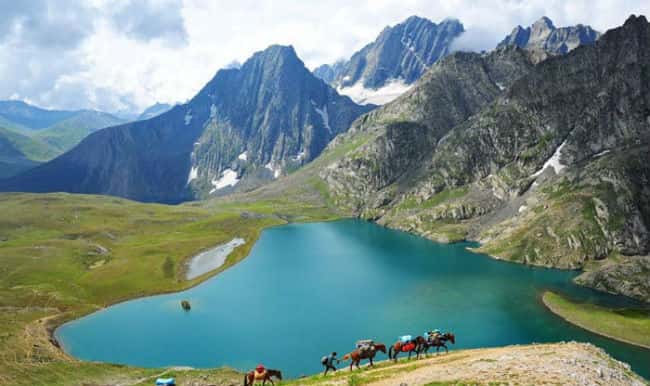 This famous oligotrophic, almond-shaped alpine lake is a fond choice of all passionate trekkers. The serene quiet environment, breath-taking views, towering Kolahoi mountain peaks that beset the lake, all collectively impart the lake with an unmatched scenic grandeur. The lake lies at the heart of the mesmerizing Aru valley in the district of Anantnag. One has to reach Aru valley from Pahalgam before starting the trek to Tarsar Lake. From Srinagar, if you embark on the Tarsar lake trek, it could be completed in a span of 7 days. We find a reference of this truly enchanting pristine lake in the poems of Yusuf Shah Chak, ruler of Kashmir in 16th century.
Popular Treks Apart from the Amarnath Trek:-
People who are passionate about trekking do not end their journey with the completion of Amarnath trek. Their thirst for trekking takes them to other well-known treks like Trek to Aru Valley, Lidderwat, Kolahoi Glacier, Sheshnag glacier.
Amarnath Excursions
If you have sufficient time at hand, you can also make some of the most stunning excursions from Amarnath and garner an experience of a lifetime.
Zojila Pass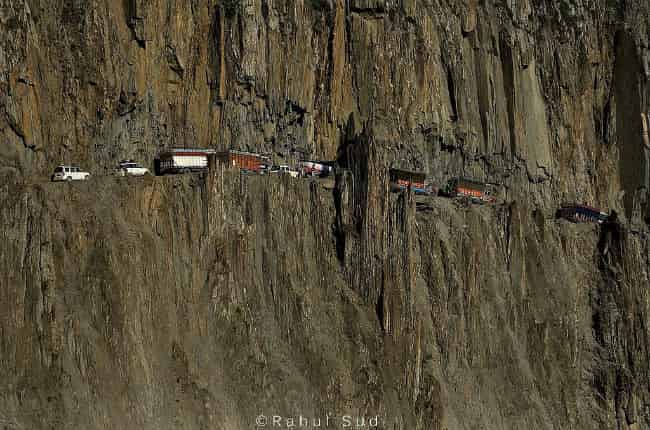 On NH 1D running between Leh & Srinagar is the famed mountain pass called Zojila Pass. The pass is located at an altitude of 3528 meters above the sea level. It makes the chief connecting passage way between Kashmir & Srinagar. The roads leading to Zojila Pass are treacherous enough. Thus in order to drive to Zozila pass one has to have enough confidence on his driving skills. On reaching the pass, you could enjoy breath-taking views of high Himalayan mountain ranges capped with snow. 4 hours of drive from Pahalgam can take you to Zojila pass and the distance covered is 187 kms.
Leh
The excursion to Leh gives you the opportunity to explore this wonderful, scenic, High altitude desert area cradled amid the high peaks of Himalayas. Leh falls within the Ladakh district and the famous Leh- Ladakh excursion is a popular excursion that tourists embark on. The serene mesmeric charm of Leh cut away from the chaos of bustling city life proves to be a real treat to the senses. You have to drive a distance of 506 kms from Pahalgam to reach Leh and it would take approximately 10 hours. Major sightseeing places include Pangong Lake, Diskit Gompa, Magnetic Hill, Shanti Stupa, Khardungla Pass, Thiksey monastery.
Jammu and Srinagar
You could make an excursion to Srinagar and then to Jammu. Srinagar is Kashmir's summer capital and has Dal Lake and River Jhelum as its primary attractions. These two water bodies impart Srinagar its very distinctive character. The house boats on Dal Lake, the spectacular ornate Mughal gardens and religious spots make Srinagar, a tourist hotspot. Srinagar is lodged at an altitude of 5675 ft above the sea level. After visiting Srinagar you can move further downwards towards the plains to reach Jammu. Jammu is famed for the Vaishno Devi shrine, another significant pilgrimage spot. You need drive a distance of 98 kms to reach Srinagar and then again a distance of 294 kms if you wish to visit Jammu.
[You may like to read Visiting Places in Kashmir]
Kheer Bhawani Asthapan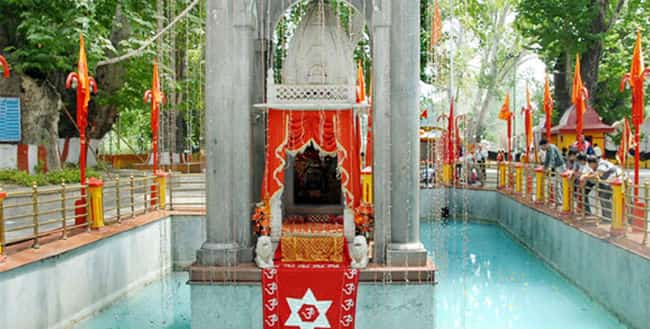 This is a beautiful temple located at Tullamula which falls in Kashmir's Srinagar district is an abode of Mata Kheer Bhawani, a Goddess much revered by Kashmiri Hindus. The temple stands with all spiritual glory amid a dense forest of Chinar and natural springs and streams. Devotees pay tribute to the Mata by offering her kheer and milk. That explains why the temple is called 'Kheer Bhawani'. From pahalgam you could drive down to the temple, cover an approximate distance of 181 kms.
You may also like...