Popular Historical Places To Visit In Agra
Agra is an old city, yet contemporary in nature. It is situated in the state of Uttar Pradesh and is full of life and chaos. It has a lot of historical significance and is very lively and full of splendor. It is a city that houses numerous historical monuments, palaces, ancient forts and hot and stunning historical tourist spots. The scenic spots and historical places of Agra are very spectacular, striking, impressive and charming. Agra travel in India is equally magical, pleasing and pleasurable to the human eyes.
Also, the city is well known for its inheritance, social practices and proud, gallant, polished, lustrous, divine and celebrated past. Agra is the past capital of the Mughal Empire and has also been mentioned in the great epic called Mahabharata. It is famous all over the globe for being home to one of the wonders of the world, which is the Taj Mahal, the symbol of true love between a Mughal King and Queen. It took around a time period of twenty years and about twenty two thousand workers to build it.
Agra's occupied and busy markets are good places to shop and eat. The food found there is simply marvellous, mouth-watering and astoundingly tasty. There are a variety of tourism attractions and scenic spots in Agra that pull heavy crowds and draw tourists from all sides of the world including India. It is a perfect travel destination for the tourists, wherein they can unwind, loosen up a bit and spend a good time with their family members.
Taj Mahal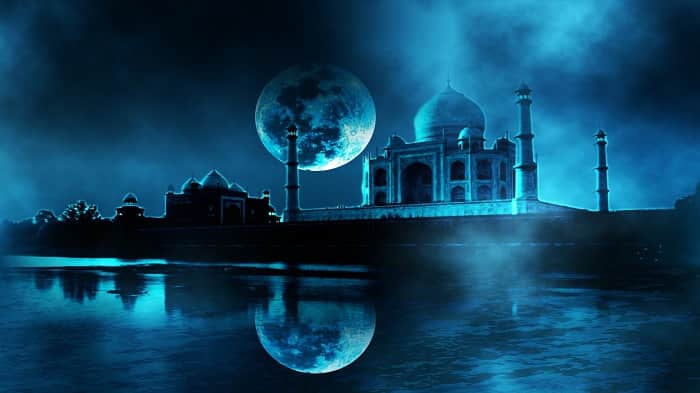 Taj Mahal is one of the most visited tourist places in India. It is located in Agra, Uttar Pradesh. It is a white marble mausoleum famous for its beautiful and spectacular Mughal architecture. Its white colour signifies the purity of love, the Mughal emperor Shah Jahan had for his wife. Taj Mahal is also recognized as a symbol of love and is amongst the wonders of the world.
Why is history of Taj Mahal interesting?….well a typical question but this is what can be said… it was built by Emperor Shah Jahan in memory of his wife Mumtaz. The Taj Mahal was dedicated to Mumtaz. The architecture of Taj Mahal is one of the finest examples of the Mughals times. It took 22 years to complete the construction of Taj Mahal and 20, 000 labours worked to build it.
It is also said that the Emperor got the hands of these labours cut off so that they would never be able to build such a magnificent monument again. Taj Mahal is one of the most visited places in India or the world in that matter.
While visiting Taj Mahal, you can plan to visit many more monuments around Agra. You can also enjoy shopping near Taj Mahal or in Agra. A lot's of goodies available to shop here.
The Red Fort of Agra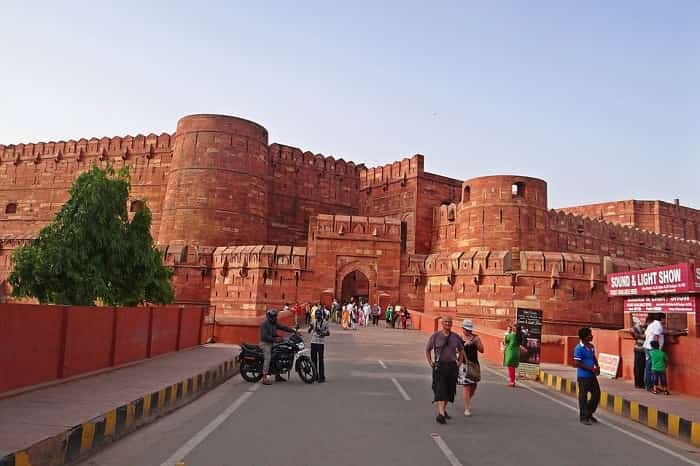 One of the most important crowd-pullers is the Agra Fort, which is also referred to as the 'Lal Quila' by the locals. It is renowned as the Red Fort of Agra and Fort Rouge. The Red Fort of Agra is situated at a distance of around two point five kilometres northwest of the famous Taj Mahal. It also resembles the famous Taj and is known as its sister memorial. This fort looks like a palisadial residencial city. In the late sixteenth century, this fort was snatched from the Lodhis and was occupied by Emperor Akbar, the great, who transferred the regulating authorities of the Mughals from Delhi to Agra.
During this time, Agra began to get energized and witnessed the execution of multiple Mughal activities and operations. It could also be described as the Mughal hub of India. It saw many transformations over the years and Akbar attempted at constructing this fort. His plan was to construct it from carmine sandstone and then, make it properly set and arranged with complex artifacts and light-colored sculpture stones. It took its present and active form and shape during the ruling period of Shah Jahan, who was the grandson of Akbar.
So, it took a very long time for the whole structure to get completed. Shah Jahan was of the opinion that constructions should be made from light colored sculpture rocky stones and later, be organized and set with half or metallic treasured crystals. He wiped out some of the erstwhile constructions interior to the fort and utilized their components to his benefits. Shah Jahan, in his later and old life, was captured by his son, Aurangzeb and kept captive in this very fort.
He passed away right here and the place of the fort where he was kept captive, provided him with an outstanding and out of the world eyeshot of the Taj Mahal. It is said that while dying, Shah Jahan often looked at the Taj Mahal and remembered his love and wife, Mumtaz Mahal. He, finally, expired due to deteriorating health conditions and old age. This was also the fort where one of the battles of the first war of independence took place in 1857.
The Tomb of Sikandra Fort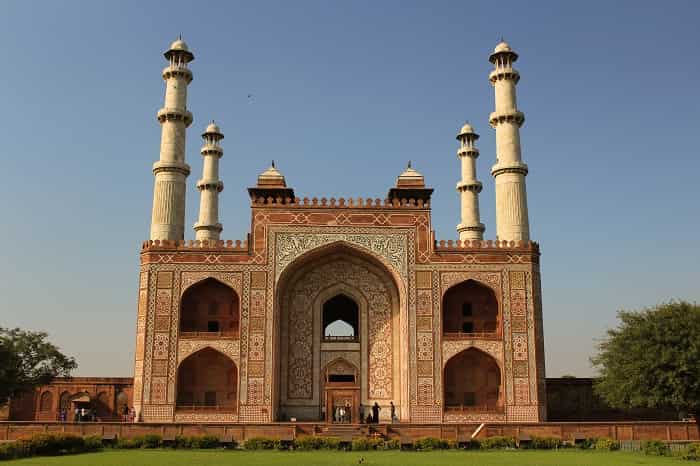 It is one of the other eye delights built by Emperor Akbar. It's construction was carried out by his son Jahangir that finally led to the development of the Sikandra Fort Complex. The Sikandra Fort is situated in the westerly outer boundary of Agra and is settled at a space of around ten kilometres from its heart. The fort is confined to a lavish and extravagant garden.
This garden is surrounded by altitudinal dividers and consists of water passages that flow and spring-out through it. The tomb has five storeys that look truly majestic and divine and also consists of stunning design and light stone work. Observing all these things gives an idea to the tourists of the various plans and strategies that were adopted by Akbar and his son Jahangir in those olden days. The organized plans of these two Mughal kings were absolutely magnificent. Nowadays, this fort complex also serves as a good picnic spot for its visitors.
Dayal Bagh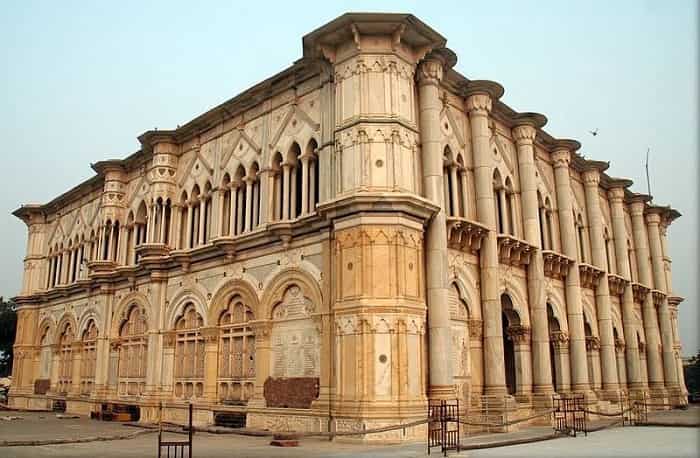 It is the next hot tourist destination and spot that is situated towards the city's north and comprises of a stretch and expansion of Agra. It is situated at a space of around thirteen kilometres from the heart of the city and shapes and moulds the marginal areas of the same. Agra has had profounding effects over Dayal Bagh and that is visible here. The disciples of Radha Swami faith consider this place as holy. It has a mix of Gurudwara, mosque and temple sculpture designs and was constructed in white rock and sculpture stones in 1904.
It has witnessed many modifications with time and is ever-changing. There are two very important, famous and prestigious educational institutions situated within this area.
The Akbar Mausoleum
It is another tourist spot and monument that is located at a space of ten kilometres from the city. It was completed in 1605 by Emperor Jahangir and initiated by Akbar. It has a blend of Muslim and Hindu patterns, figures and sketch components and was constructed half in marble and the rest half in red arenaceous stones.
It comprises two edifical structures and one of them is called the gateway of magnificence or the Buland Darwaza, the other one being the mausoleum itself. Buland Darwaza is a huge gate and is very famous all across the world.
Fatehpur Sikri, other Forts and Mahals like the Jahangir Mahal, the Sheesh Mahal and the Khas Mahal, the Octagonal Tower and the Panch Mahal are some of the other interesting places and monuments that are seen and visited during Agra travel in India.
You may also like...