Mandakini River, Kedarnath, Uttarakhand – Origin, Significance
Mandakini is derived from the Sanskrit word "Mand" which means one that flows unhurriedly but contrary to its name, the river turns into a raging fury during monsoons, destroying all in its path, aptly living up to Shiva's image as the destroyer. The Mandakini was partly responsible for the flash floods in the Kedar Valley in 2013.  It is apt too that the Mandakini flows by Kedarnath, one of the 12 Jyotirlingas in India and one of the char dhams. As such it is considered one of the holy rivers.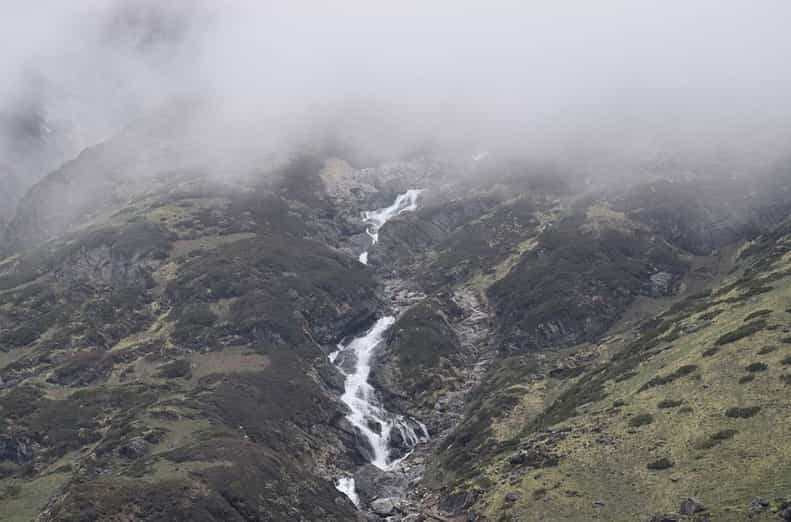 Origin
The Mandakini originates in the Chorabari Glacier in Uttarakhand and, as it flows South it is joined by Vasukiganga. It goes on to join the Alaknanda at Rudraprayag and then meets the Bhagirathi at Devprayag. Originating from Chorabari it proceeds to Kedarnath and it is believed that whoever bathes in the river here is cleansed of sins. The River flows by the side of  NH 109 and adds to the enchanting beauty of the landscape. Its length, before it submerges its identity with Alaknanda and Bhagirathi, is about 72 kilometers as it ends at Rudraprayag in Garhwal region of Uttarakhand. There are minor rives feeding it such as the Vasukiganga at Sonprayag, Kaliganga at Kalimath Temple and Madhyamaheshwar Ganga near Ukhimath.
Legend
One reason why the Mandakini is revered is because it is a part of Ganges. When the holy river Ganga descended to earth Lord Shiva captured her in his matted locks and five rivulets issued forth of which Mandakini is one. Pilgrims who undertake char Dham Yatra and stay in hotels at Kedarnath Dham that are located in and around Guptkashi or Joshimath make it a point to the holy waters of the Mandakini.
Rafting
The frothy turbulent waters of the Mandakini offer a challenge to adventure seekers. Rafting on the Mandakini is growing in popularity and there are facilities for rafting. It has class 3, 4 and 5 rapids along its stretches.
You may also like...