Famous Ashrams In Haridwar
Haridwar is a religious city nestled among the Himalayan hills of Uttarakhand. Haridwar is a holy city and also the gateway to other pilgrimages of India – Rishikesh, Badrinath, Kedarnath, Yamunotri, and Gangotri. Only after taking a holy dip in the Ganges at Haridwar devotees proceed towards these destinations. There are a number of ashrams near Haridwar which are popular among tourists.
Haridwar being a very sacred city thousands of devotees visit the place every year. It is also the venue of Kumbh Mela which is help periodically in India and is regarded very auspicious by Hindus. Haridwar is the first plain that River Ganges touches and Har Ki Paudi is the most prominent Ghats of the city.
Haridwar is also known as the Temple city of India. There are a number of famous temples here and all are equally revered. There is also a Shaktipeeth in Haridwar known as Maya Devi temple. Shaktipeeth temples are only in selected cities of India.
One who visits Haridwar can sense the power of divine and spiritual energy flowing in the city. The whole city looks connected to God. Haridwar is also the land of saints and priests. Many priests and saints have established ashrams near Haridwar for the general well-being of people. Some ashrams have been established with special purpose like health and wellness, while others are simply religious accommodations.
Jairam Ashram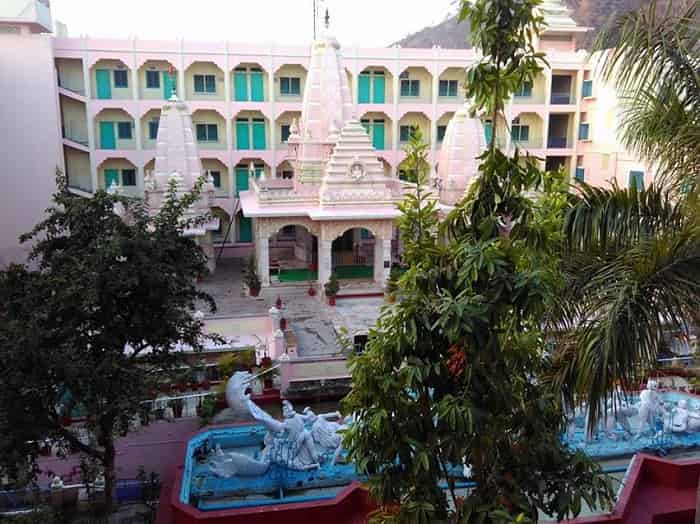 Jairam Ashram is located on the Rishikesh road in Haridwar. This ashram is known for excellent accommodation facilities. Apart from accommodation a lot of tourists visit the ashram to see the beautiful sculptures displayed here. The sculptures are of Hindu Gods, Goddesses, and demons.
Mythological stories in animated form are also showcased in the ashram. On the whole this place offers an excellent idea of the Hindu culture and religion. Both Indian and foreign nationals like visiting this place.
Patanjali Yog Peeth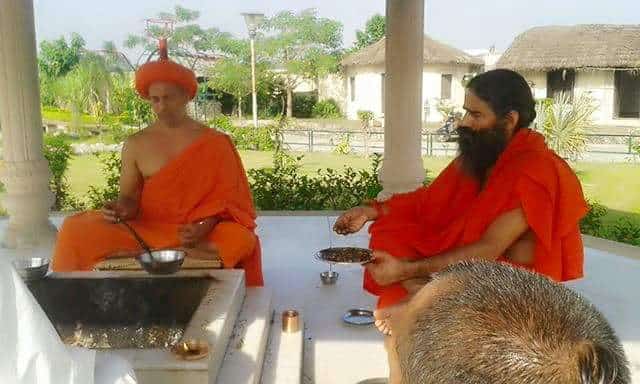 Patanjali Yog Peeth has been established the famous Yoga guru Baba Ramdev. Since 2002 Baba Ramdev has emerged as a therapist for Indians as well as foreigners. He has revived Yoga and brought it to the world. He is a master of Yoga and naturopathy and has a track record of curing lakhs of people all around the world from diseases like Blood Pressure, Diabetes, and so on.
The ashram is more or less an Ayurvedic hospital run as charitable trust. It is a great center for Yoga, meditation, and nature care. There is also an OPD and arrangement for admitting patients with long term diseases.
Patanjali Yog Peeth is a must visit to experience the greatness of natural remedies and magic of Yoga and Meditation.
Parmarth Niketan Ashram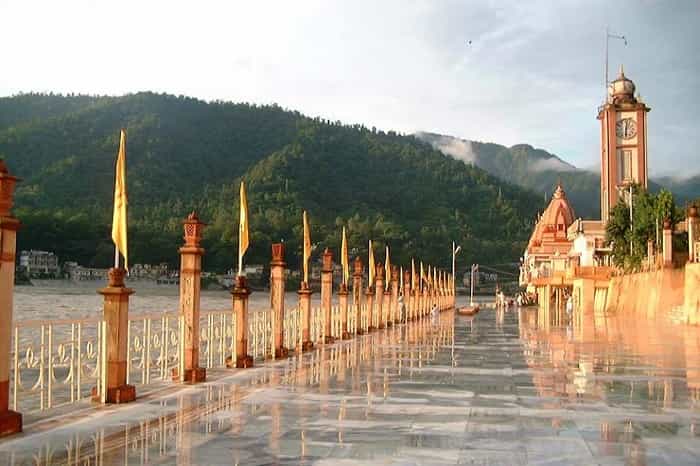 Parmarth Niketan ashram is situated on the Rishikesh Road. The ashram is a famous temple complex in Haridwar as well as center for Hindu rituals and traditions. It is the best place for people who want to explore and deeply study the Hindu culture and traditions.
A beautiful and huge statue of Durga stands inside the ashram making a great religious impact. The ashram is also a great Yoga and Meditation center. The best thing about the Parmarth Niketan is its natural surroundings. The ashram is situated on the banks of River Ganges amidst the green hills of the Himalayas.
Parmarth Niketan is the perfect place for a soul cleansing exercise.
Although there are many more ashrams near Haridwar here we have discussed only the most prominent ones. Ashrams are the best place to stay while visiting Haridwar.
You may also like...