List of Best Places to Visit in Almora
Resting in the cradle of Mother Nature with ice covered mountain peaks in the backdrop, Almora is a soul rousing travel destination. Pitched at an altitude of 1638 mts on a horse shoe shaped hill, delimited by dense fur and pine woodlands, with Kosi and Suyal rivers flowing alongside the town, Almora is a trance destination. Pristine, untainted and untouched by the urbanization, Almora has been able to retain its old world charm. Adding to charisma of nature is the colorful customs of the town, natives with blushing cheeks clad in vibrant attires and small multihued cottages built on the slopes musing the British era. Apart from its own exquisite beauty, the town possesses several tourist attractions as well.
Katarmal Sun Temple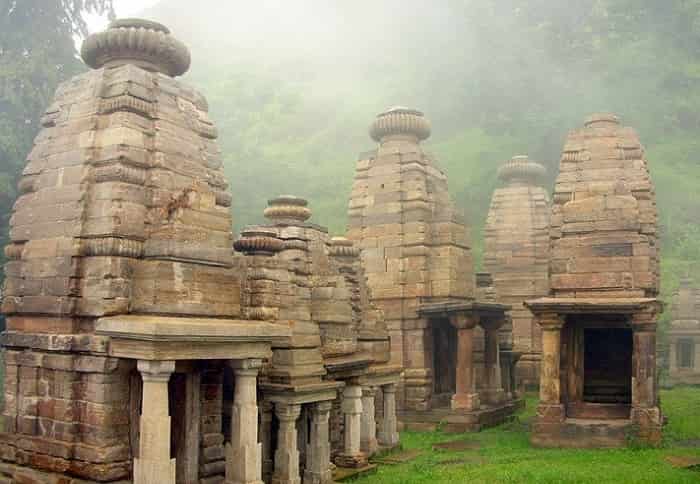 Located just 17 kms away from Almora, Katarmal houses a splendid Sun temple which has been ranked second, the first being the Konark Sun temple in Orissa. The temple complex is an amalgamation of 45 minor shrines and one core temple. Dated about 800 years old, the temple stands as a testament to the bygone era. Tourists are lured by its intricate sculptures, beautifully engraved walls and its unique architecture.
Chitai Temple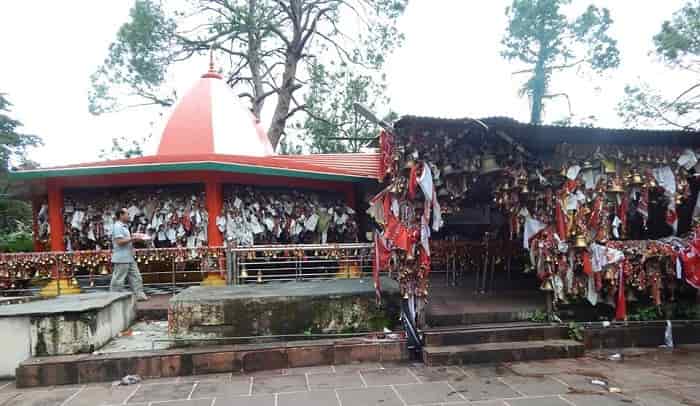 A sanctified spot for the devotees, Chitai temple is a chief pilgrimage center of Almora. Venerated to Lord Shiva, who is locally referred here as Lord Gollu, the temple was built by Chand dynasty and is located on a summit. One can hear a lot of bells ringing in the vicinity. These bells are hung by the followers while making a wish or in thanksgiving on the accomplishment of one's desire.
Govind Ballabh Pant Museum
Situated on the Mall road in Almora, the museum is a suggested site for art and history lovers. The museum has a compilation of items pertaining to archeology, anthropology and cultural history of Almora. Antique and valuable objects belonging to the Katyuri and Chand dynasties are also showcased in the museum. The museum also houses significant and remarkable assortment of folk style of paintings- Aspen and Kumaoni antiquities.
Bright End Corner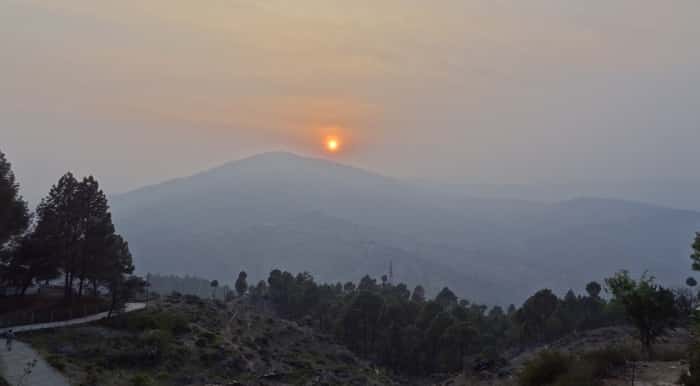 Bright End Corner, just 2 kms away from Almora, is devoted to Swami Vivekananda who spent some time here amidst verdant innate beauty during his Himalayan quest. Serene, sloppy and unruffled, the place offers amazing vistas of the dawn and dusk. The spectacular views of the plummeting sun and the mounting moon; the orangish red panorama giving way to grayish black sky all are excellent sights to be viewed from Bright End Corner.
Nanda Devi Temple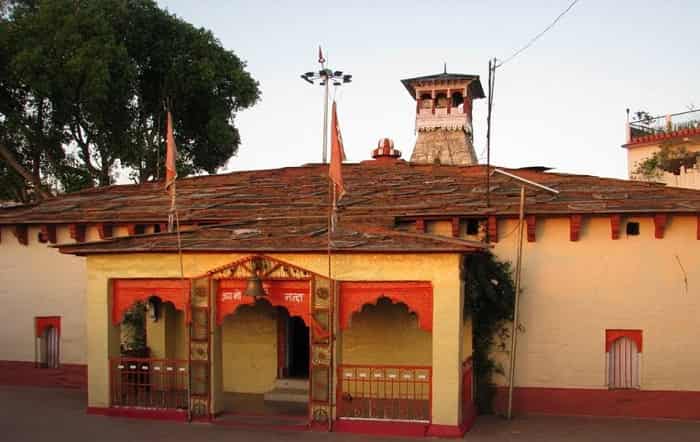 This 1000 years old temple venerated to Nanda Devi, the patron goddess of Chandravanshi kings, is housed in the antechamber of a Shiva temple. A splendid monument with a stone crown, wooden roof, intricately imprinted statuette and exquisitely engraved walls. The temple bustles with activity during the Nanda Devi Fair in the month of August.
Almora Fort
Situated at the highest point in Almora bazaar, it is a valuable gift by Chand dynasty. One can view the entire Almora from the fort. The Fort has been transformed into the District Collector's office after India's independence.
Binsar Wildlife Sanctuary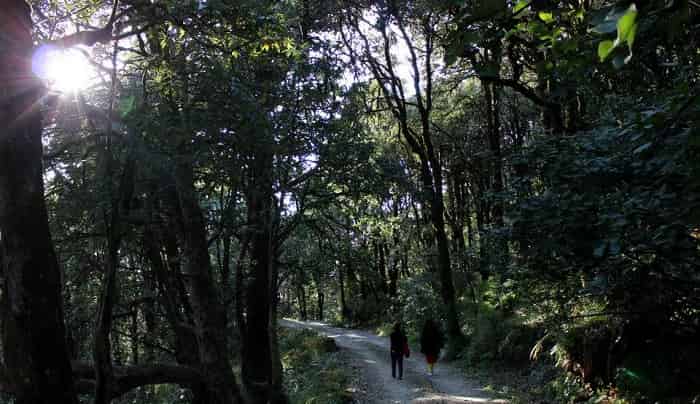 35 kms away from Almora, Binsar is a fascinating spot, enriched by a wildlife sanctuary which is an abode to an array of rare birds, animals and wild flowers.
Binsar also has an ancient temple dedicated to Lord Shiva. Almora, a beautiful town has several tourist attractions.
You may also like...