Matheran: The Exotic Wilderness in Mountains
All work and no play results in nausea, as it has never been a human tendency to live a mechanized life without breaking the mold of routine. Vacationing and traveling to new places, looking at new faces and experiencing new things are what keep a person in a sane state of mind. Looking beyond the horizon that normally castrates our vision for infinity, we find that there are some places which deserve to be visited, explored and cherished, as their beauty and elegance are not something that a person comes across everyday. Matheran, a hill station in the state of Maharashtra, has been known as such a place where people come to watch a part of the land engulfed with the beauty of nature and provides escape from the confinement of routine they are usually locked in.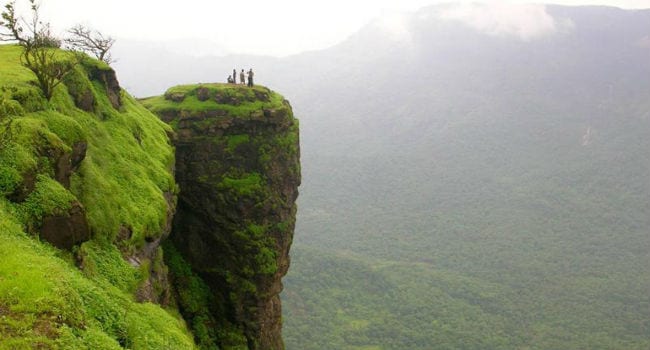 Location
Matheran is located in the district of Raigad, at a distance of 90 kilometres from the state capital Mumbai and 120 kilometres from Pune, another major town of the state.
History
In the mid 19th century, this hill station, considered to be the smallest in Indian subcontinent, was discovered by a person named Hugh Poyntz Malet, who was serving as the collector of Thane district during that period. Upon his discovery, Lord Elphinstone, who was serving as the governor, decided to initiate a development program and establish Matheran as a hill station.
The current narrow gauge railway line that is used today was introduced in 1907. The only way through which tourists can enter the hill station is through a train from Neral, at a distance of 21 kilometres.
Apart from the train, the other popular modes of transport in the hill station are the horses and hand-pulled rickshaws. As Matheran was declared as an eco-sensitive region, entering into this hill station through any other vehicle is prohibited.
Geography
At an elevation of approximately 803 metres, Matheran has always been a favorite holiday destination for residents of Mumbai, Pune and nearby cities.
What to See
Traveling to Matheran is like traveling back to a time when the world was unknown with the concept and charm of motor vehicles. Structures from the British era, Parsi bungalows, earthen roads and above all, greenery and peace are what give this hill station a distinct identity.
All that needs to be seen and explored in this beautiful tourist location include:
Panorama Point
From this point, visitors get a beautiful view of the surrounding area and of the Ulhas River. Watching the sun wake and take its charge of rising and shining upon the face of the earth is a moment that visitors will remember whenever they watch the sunrays falling for their life.
Monkey Point
Monkey point is where these mischievous, yet adorable creatures of nature gather in large numbers and play their pranks for most of the day.
Echo Point
The name of this point is derived from the echoes that reverberate as one shouts one's lungs out from this point.
Louisa Point
A splendid view of a waterfall from this point is all this place has to offer. A must visit during monsoons when the waterfall comes alive and splashes all the way down.
Honeymoon Hill
A legend states that a British officer chose this point for his honeymoon. Later, this point became the place where Parsi people harvested honey, thus giving another reference to its name.
One Tree Hill
As one treks along the hill, he/she will spot just a single tree at its top. The trail that leads to this hill can be a bit difficult and risky to tread upon though.
Other interesting points and spots of Matheran include the Charlotte Lake, Mount Barry, Artist Point, Alexander Point, Rambaug Point, Porcupine Point, Garbut Point, Chowk Point, Heart Point, Malang Point, Belvedere Point, Pisharnath Mahadev Mandir, etc.
Tourists can walk around or hire a rickshaw or horse to roam around the place and visit different points of interest.
Tourists with an inclination for adventurous tasks must go for Valley Crossing between the Honeymoon Point and Louisa Point.
Eat, Drink, Collect
Due to the popularity of Matheran, several restaurants and hotels have been established where tourists can enjoy meals and snacks. Right from the traditional Marathi cuisines to Gujarati, Chinese, Punjabi and Mughlai food, everything is available within the limits of this hill station.
Alcoholic and nonalcoholic beverages are also available at few of the hotels at a reasonable price.
Travel Tips
Due to the absence of concrete and tar roads, walking around can be a bit messy, as there is red soil everywhere. Wearing a good pair of shoes is mandatory as the roads are a bit rough.
The weather at Matheran is usually pleasant throughout the year. However, during monsoon, heavy rainfall can play spoilsport. Tourists planning to trek around must be ready to face the clouds if they wish to start early in the morning.
The best time to visit Matheran is when the monsoons subside, leaving behind trails of greenery and lakes and waterfalls in their full glory.
Be prepared to bargain for rickshaws and horses and keep enough cash with you, as ATMs are a rare sighting in Matheran.
As vehicles are prohibited from entering, tourists will find it easy to move around if they carry less baggage.
There are several hotels and lodges in the hill station that offer accommodation to the tourists. It might be a bit difficult to get the hotel of your choice on weekends, as the number of tourists increases manifold than on weekdays.
How to Reach
Matheran is easily accessible through the toy train that begins from Nerul, which is well-connected with Mumbai and Pune through road and rail transport.
The nearest airport from Matheran is located in Mumbai, at a distance of approximately 100 kilometres. Regular flights to various cities of India and abroad are available from Mumbai airport at regular intervals.
An entry fee of Rs 40/- per adult and Rs 20/- per child is charged and is used for the maintenance of the place.
You may also like...