Main Gateway of Taj Mahal
Taj Mahal`s main Gateway is the antagonizing structure. It lies in the southern extreme of Taj Mahal and appears as majestic as the mausoleum and gardens. The main gateway is made from red sandstones. While standing inside the Gateway, Taj Mahal seems to be disappeared. This illusion is created by massive Redstone which forecast the Taj Mahal.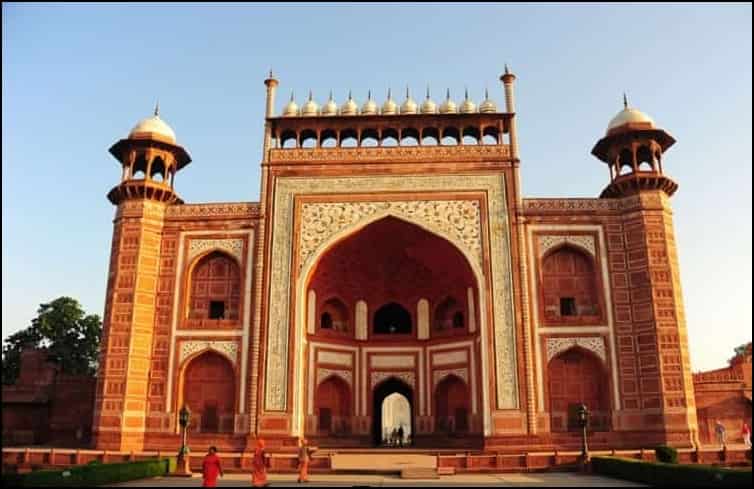 The Gateway and four courts in the front represent the passage of secular hustle and bustle of Mumtazabad and serenity and purity of Taj Mahal Complex which comprises of holy mosque, sprawling gardens and the tomb. The Main Gateway "Darwaza" is set in architectural symmetry; the main front arch is flanked by two smaller arches on each side. The top of the gateway are graced by 22 chhatris in two lines, eleven on each. Larger kiosks in each four corners echo the designs of Taj Mahal complex. This 30 meter high "southern entrance" to the majesty of Taj Mahal is exquisitely decorated with verses of holy Quran and calligraphy.
From the Main Gateway "Darwaza" Taj Mahal appears like a sparkling Jewel, framed by the entry iwan. This gate has the great significance because it offers statuesque view of Taj Mahal from inside which is unforgettable.
You may also like...