Famous Christian Festivals and Ceremonies in Kerala
Christmas festival in Kerala is celebrated with great frolic and frisk across the state where the fest is rejoiced as a time for family reunions, feasting and celebration. Stars, colorful decorations and sweets mark the ceremonies of Christmas.
Christmas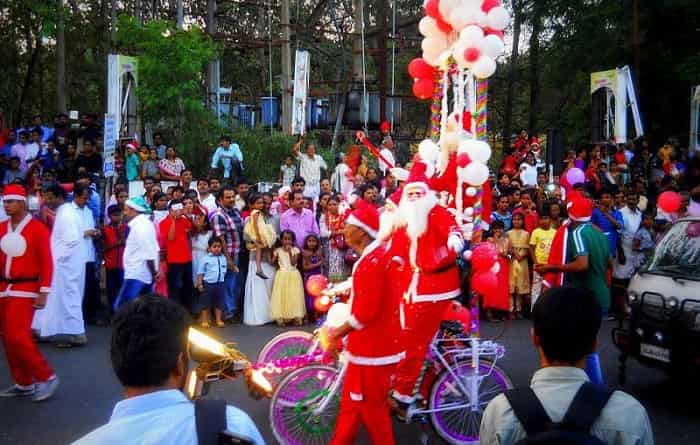 Christmas in Kerala means that a variety of ceremonies and customs are followed with great enthusiasm. Stars, colorful decorations and sweets are in every house on Christmas in Kerala Tour. Churches resonate with Christmas carols. It is also occasion for family reunions, feasting and celebration. Hindu and Muslims friends are invited to Christian's homes to join the Christmas feast. Streets are dotted with a variety of Christmas sales and exhibitions.
Easter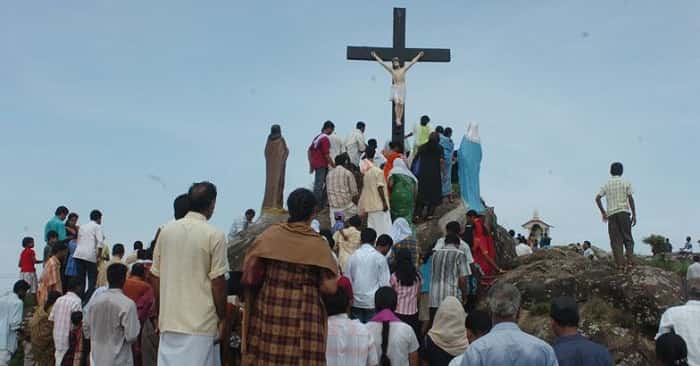 Unlike Christmas with its festive mood, Easter festival in Kerala has a more ritualistic significance. The abstinence period of 50 days preceding Easter known as Lent, the Palm Sunday celebrations, the Holy Week comprising Maundy Thursday, Good Friday and Easter, are all part of the rituals. On Maundy Thursday special prayers are held in Churches. In homes there will be the rite of the pascal bread. On Saturday night, Easter vigil is observed. Easter Sunday is a time of feasting with family and friends.
Maramon Convention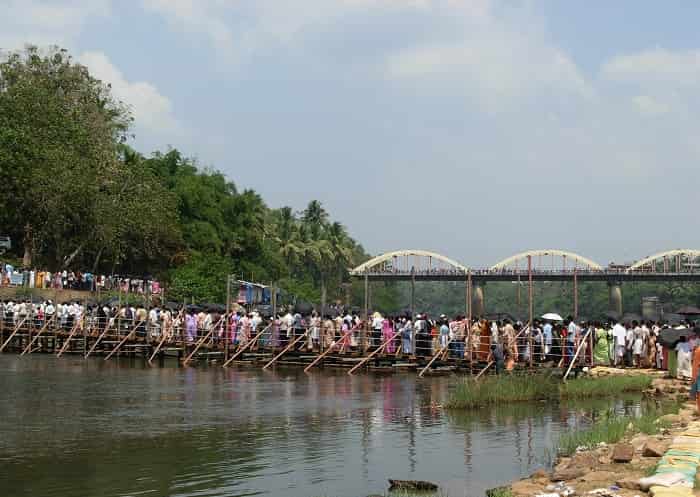 The Maramon Convention is said to be the biggest religious gatherings of Christians in Asia. It is held on the bed of River Pamba. Preachers from various countries address the 10 day long convention. Preaching and Bible studies occupy the main part of the conference along with religious discourses and special prayers.
Edathua Perunnal
Edathua Church, located on the banks of the river Pamba attracts a large number of devotees throughout the year, especially in the month of May. The feast starts with the kodiyettam (flag hoisting ceremony) on April 27 and lasts for 11 days. But the major festivities are on the last two days. The procession carrying the gold bedecked statue of St. George and the fireworks are worth seeing. As at others Christian's festival in Kerala, here too you can witness various cultural programs.
Arthunkal Church Perunnal in Alappuzha Kerala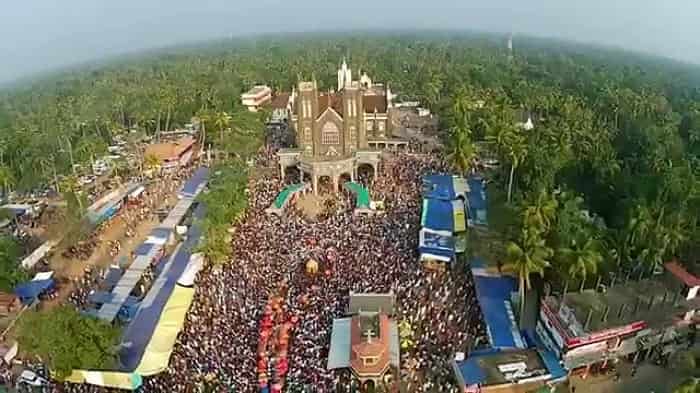 The feast of St. Sebastian in Arthunkal Church attracts large number of devotees. The feast lasts for 11 days and the final day January 20 is the most important. This is an occasion is for devotees to offer their thanks for the favors they have received from the Saint. Some of the offerings include crawling on knees from the local beach to the Church, known as urul nercha, offering of gold and silver replicas of human limbs, bows and arrows are part of this Christian festival in Kerala. There is also a ceremonial celebration from the Church to the beach.
You may also like...