Shah Jahan knew the mausoleum of this vision will be visited by several thousand of people. Thus, he wanted to build a masterpiece of Mughal Architecture. The decorative works of interiors and exteriors accomplished his dream. The interiors of Taj Mahal are the lapidary works of precious and semiprecious stones.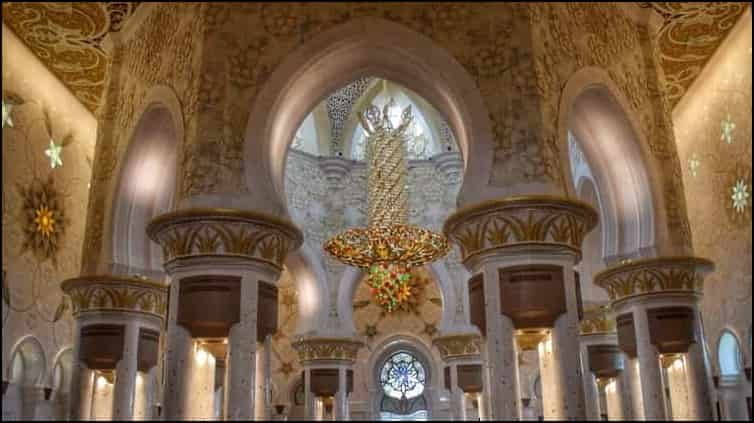 The inner octagon chamber allows entry from each face but the gate of facing gardens in the south is opened for visit. 25 meter high inner walls are topped by false dome of sun motif. The space of ground level is well defined by eight Pishtaq arches. Four upper arches form the viewing area and each area has "Jali" like formation. The natural light enters through these "Jalis" and through the opening of the roofs. Every chamber is designed with dado bas-relief; calligraphy panels, intricate lapidary inlay and remaining part bear the work of semiprecious stones in form of fruits, flowers and twining vines.
In Muslim tradition extensive decoration of grave is forbidden. Therefore, the body of emperor and empress has been kept in plain crept beneath inner chamber with their faces in the direction of Mecca. The casket and base are highly decorated with precious and semiprecious gemstones. Calligraphic inscriptions written on casket praised Mumtaz Mahal. On casket's lid has raised rectangular lozenge, a form of traditional writing tablet.
To the western side beside the Mumtaz`s cenotaph lies Shah Jahan`s cenotaph, breaking the symmetry of design. His cenotaph is larger than Mumtaz`s but exhibits the same aspects: larger casket on taller base.
You may also like...