Kartik Cultural Festival, Haryana
Fast Facts:
Celebrated In: Haryana
Organized By: Haryana Tourism
Held In: Nahar Singh Mahal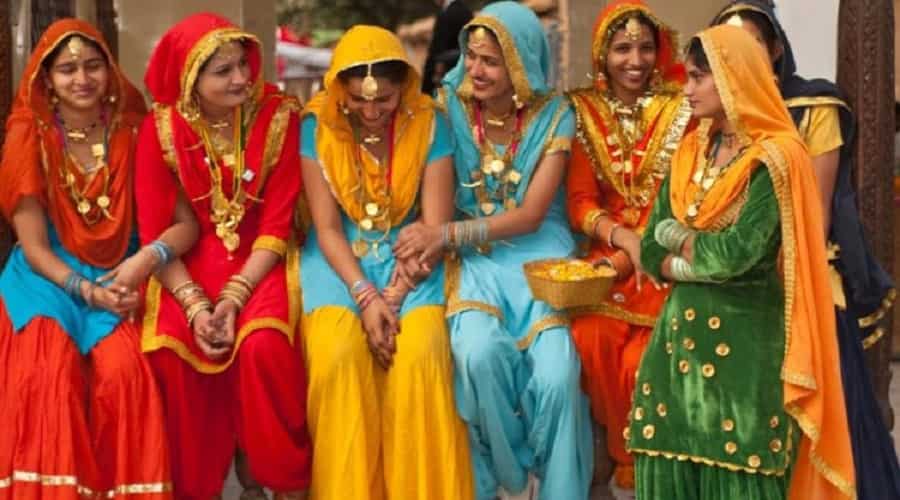 The Kartik Fair is a popular cultural festival of the state of Haryana. It is held at Nahar Singh Mahal. This festival is an amalgamated effort of Haryana Tourism. The Kartik Fair came into existence with the primary aim to promote martial arts, folk Theatres, classical music, dance and astonishing forts of Haryana, this festival was planned to be hosted. This festival has given new lifeline to the dying martial arts, folk arts and ancient folk dances.
The Kartik Fair is held every year at Nahar Singh Mahal, that is situated in the Ballabgarh town. The Ballabgarh Beautification Society and The Haryana Tourism celebrates this fair every year in the month of November. This Fort was built by Raja Nahar Singh's forefathers around 1739 AD. The empire is of the last king Bahadur Shah Zaffar of the Mughal Empire. He died fighting for the reason of the rulers in India's First War of Independence in the year 1847.
The Mahal is a magnificent structure of architectural design. This palace was decorated by Minars and elaborates cupola. This Mahal carries finesse of the elaborate structures found at Bharatpur.
You may also like...