Ruinsara Tal and Har Ki Dun Trek in Uttarakhand
Ruinsara Tal and Har-Ki-Dun trek is easy, gifting you rich pleasures. The natural beauty is as gorgeous as a painting here. The area is rich in fauna as well. You may find its culture outlandish. People worship Kauravas here. The path Pandavas are supposed to take on their way to heaven is also here. Trek Ruinsara Tal and Har-Ki-Dun to enjoy the riches spread there in abundance.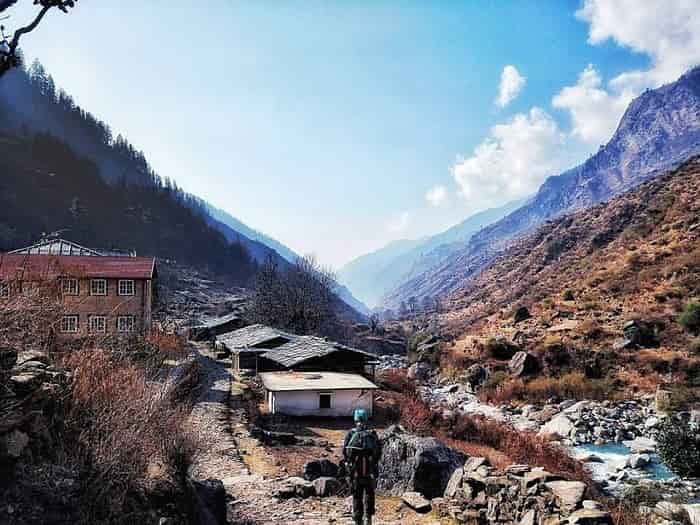 Ideal season to trek Ruinsara Tal and Har-Ki-Dun: It is from May to mid-June and from mid-September to mid-October.
Location of Ruinsara Tal and Har-Ki-Dun: It is in north of Dehradun towards Purola, Uttarkashi.
Trekking Ruinsara Tal and Har-Ki-Dun
Day 1: Sankhri-Taluka
Follow the jeepable road from Sankhri to Taluka along the Supin River.
Day 2: Taluka-Seema/Osla
Follow the short descent to the river. A levelled path heading east follows along the river. This path takes you to a bridge. You reach a small meadow after crossing a bridge. Now, there is a fork. Opt for the path heading north-east, up the river. Then the path turns east and moves up the mountain. After walking for an hour, the path drops down to a bridge over a stream. A descend of 30 mins follows. It takes you to Gangad village. Re-cross the river to reach Seema/Osla, walk up-river climbing hills at places. The village is across the river. If you have legs, walk east to savor the sight of Debsu Thach meadow. You can camp here.
Day 3: Seema/Osla-Ruinsara Tal
Re-cross the left bank of Asi Ganga and take a path which takes you onwards to Har-Ki-Dun. If you will return through Har-Ki-Dun, then you must take this route. Climb to Debsu Thach, catch the path which takes you to Ruinsara Gad /stream. Cross it and pass through the forest, heading north-east. Descent a little and tread along the Ruinsara Gad. Thereafter the path starts climbing. Then it becomes leveled along the mountain side, traversing little waterfalls and a stream, which must be crossed. A little more descend will take you to river beds level. This path goes south-east. Then you reach a stream, cross it and climb a little. Then walk till a lake at the mountain's base. This is Ruinsara Tal marveling amongst reeds and mountains. Pitch your tents here and chill out for a day.
Yamuna Kanta Pass is to the south-west. It'll take you to Yamunotri. Treading south-east to the lake takes you to Kiarkoti having Swargarohini Range to its north. Dhumdhar Kandi (east), Kala Nag and White Peak (south-west) are spectacular vistas.
Day 4: Ruinsara-Debsu Thach
This path is mostly levelled/descending. Pitch camps at this meadow. Enjoy the nature's beauty spread all around. From here, you can move back to Taluka the next day, Sankhri on 6th day or continue to Har-Ki-Dun.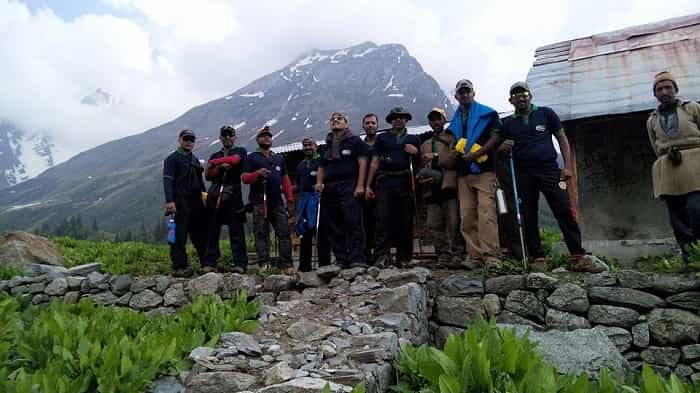 Day 5: Debsu Thach-Har-Ki-Dun
Catch the path heading north-west leading to Har-Ki-Dun. Cross the bridge on the way and move north-east. Then, ascend to reach meadow's top. Cross the meadow and reach a thin forest. Then slope down to a bridge. Cross it and ascend to Har-Ki-Dun Gad. Cross it and ascend again to a camping place/Forest Rest House.
Day 6: Har-Ki-Dun-Jaundar Glacier- Har-Ki-Dun
Head north-east, up the valley to the Jaundar Glacier (4,300m).
Day 7-9: Har-Ki-Dun-Osla- Sankri -Taluka
Return the same way.
Ruinsara Tal and Har-Ki-Dun trek gives you immense pleasure. It does not challenge you to conquer great heights and steep slopes. It is a convenient trek which helps you explore prized possessions of India.
You may also like...