Famous Boat Races In Kerala
The elongated snake shaped boats calls up for the largest team sport in the world beloved as the full of fun Kerala Boat Races. The different Kerala Boat Races are Champakulam Moolam, Aranmula, Payippad Jalolsavam, Nehru Trophy, and Uthrattathi Vallamkali.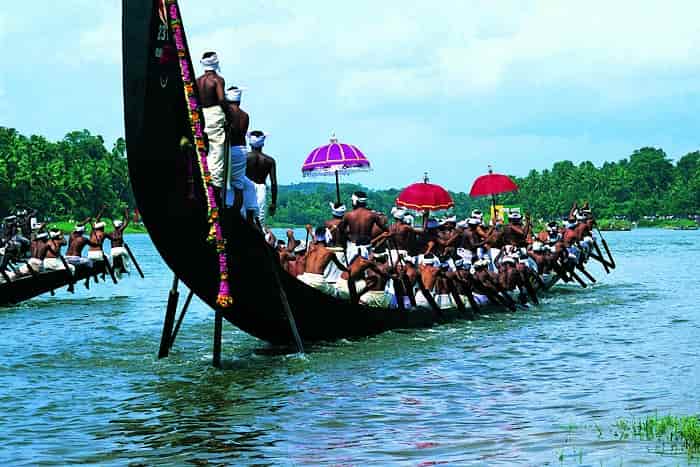 The Boat race of Kerala is the largest team sport in the world. These races integrate team spirit, social harmony, adventure and a great sense of rhythm. A number of long snake boats and also small ones participate in these Boat race festivals. Usually in Snake boat races of Kerala it is manned by 4 helmsmen, 25 singers and 100-125 oarsmen, who row in a union to the fast rhythm of the songs of the boatman (vanchipattu). The spectacular Snake boat races of Kerala have become so popular that they have come to symbolize Kerala Worldwide.
Aranmula Boat Race
The Aranmula Boat Race Kerala is held during the Onam festival in Kerala on the Pamba River near Sree Parthasarathy Temple at Aranmula. The golden lace at the head of the boat, the flag and the ornamental umbrella at the centre make it a visual delight. Each Snake boat belongs to a village along the banks of the river Pamba and is named after it.
Prior to the race the snake boat participate in a grand procession with the oarsmen and singers on board.
Champakulam Moolam Boat Race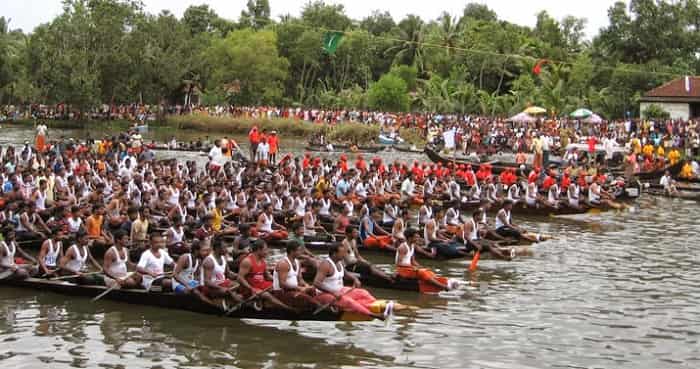 The oldest and most popular Snake boat race in Kerala, this race is conducted on the Champakulam Lake on the Moolam day of the Malayalam month of Midhunam, to commemorate the installation of the idol of Lord Krishna in the temple.
Payippad Jalolsavam
This boat race in Kerala, held in the memory of the installation of the deity at Haripad Subrahmanya Temple has a religious significance. The three day annual fiesta commences from the Onam festival in Kerala. The competition takes place on the third day.
Nehru Trophy Boat Race, Kerala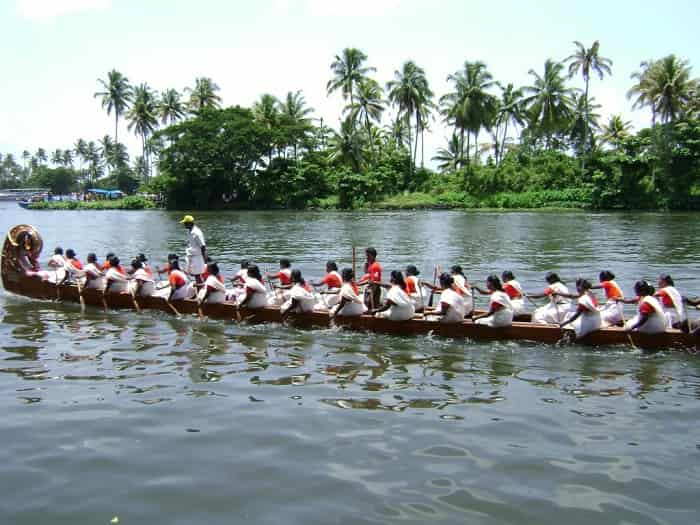 The Nehru Trophy Boat race Kerala that is held every year at Punnamada Lake in Alappuzha on the second Saturday in August, was first held to commemorate the visit of the Prime Minister, Pandit Jawaharlal Nehru, in 1956. Over 16 snake boats participate in the race, along with scores of smaller crafts with a prize for each category. There are separate Women races also. The race begins with a colorful display of floats, performing arts and elaborately decorated boats.
You may also like...