Gita Jayanti Festival, Haryana
Fast Facts:
Celebrated In: Kurukshetra, (Haryana)
To Mark: The birth of sacred Bhagavad Gita
Place: Brahma Sarovar
Month: November or December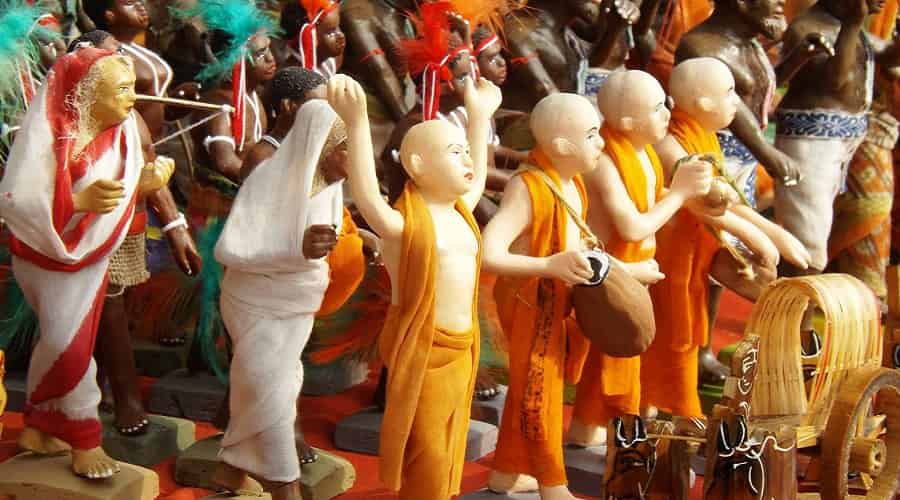 The birthday of Shrimad Bhagwat Gita is famous as Gita Jayanti. It is the sanctified text for the Hindus. This festival is celebrated on the eleventh day of Margashirsha month; December to January according to the Hindu calendar. According to Hindu mythology it was here at Kurukshetra where Bhagavad – Gita was first revealed in front of Arjuna by Lord Krishna, this was about (5000 years) ago. This text is written in third person and is narrated to King Dhritarashtra to Sanjay. If you want to have a holistic and close to God experience then you should visit the Gita Jayanti Festival. Kurukshetra is a major part when it comes to Hindu Mythology and Indian Culture. Kurukshetra is conceived to be the land where the true essence of the Hindu religion is found like the popular Manusmriti written by sage Manu was composed here and also the sacred Sama Veda and Rigveda. Kurukshetra was also visited by Gautama Buddha, famous Sikh gurus and Lord Krishna. Shrimad Bhagwat Gita is known to be the teacher of Hinduism and is a Philosophical guide for Hindus. Lord Krishna has taught many lessons to Arjuna who is considered to be the ideal human. One of the most popular teachings includes "Karm Karo Phal Ki asha mat kar" means you should always do your deeds selflessly without expecting any returns. Gita has solutions for each and every problems that man faces in his living period.
During this festival pilgrims and visitors from around the corner come here to celebrate this auspicious festival. An ongoing tradition of taking a holy dip in the tank of Brahma Sarovar and Sannihit Sarovar is a must. The evening deep Daan and Aarti is very popular. The complete atmosphere becomes spiritual and divine and many activities are coordinated. This is on for a week.
The Main Attractions for the Visitants Include:
Dance
Dramas
Shloka recital
Bhagavad gita reading
Book exhibitions
Bhajans
Free camps for medical checkups
Gita Jayanti is co-coordinated by the Haryana Tourism Board. Over the following years, this festival has earned immense popularity and importance especially amongst the Hindu community. This event is celebrated in the month of November or December and is for a week.
You may also like...