Rajasthan Wildlife Tour Packages 2018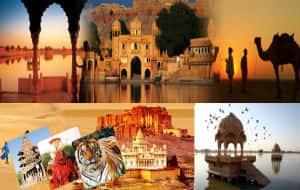 Rajasthan is often called the land of the brave and the mighty. It exhibits different kinds of tourist places and travel locations and destinations. As far as wild animals are concerned, this state does not lag behind at all. The variety of wild animals and plants that exist in Rajasthan are simply astounding and leave the tourists thinking about them.
Though there are many types of wildlife tour packages in Rajasthan that are offered by different tourism companies across the state, one of the most famous and equally popular Rajasthan wildlife tour packages has been described here in details. This particular wildlife tour package covers and spans across a period of eight days and seven nights.
Many well known, favorite and best-selling destinations are wrapped-up and done with during this nice and eventful trip and journey. These places are Delhi, Bharatpur, Agra, Sariska and Ranthambore.
| | |
| --- | --- |
| Tour Name | Rajasthan Wildlife Tour |
| Tour Duration | 7 Nights / 8 Days |
| Destinations covered | Delhi-Jaipur-Bharatpur-Keoladeo-Ranthambore-Sariska |
| Tour Price | On Request |
Tour Itinerary
Day One
The journey begins in Delhi with all the tourists being welcomed in the Delhi airport by the tour manager in the evening. The tourists are told to relax for the night in their booked hotel rooms and the major sightseeing and natural spots of Delhi are the ones that are covered first, the very next morning.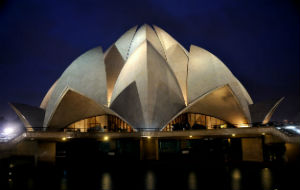 Day Two
After having breakfast, the tourists are guided to leave for spots and memorials that include the Lotus Temple, the Qutub Minar, the India Gate, Humayun's Tomb and the Sikh Gurudwara at the Bangla Sahib. In the afternoon, Old Delhi is visited by the tourists and spots and locations like the Red Fort, Jama Masjid and the Raj Ghat are covered.
The Raj Ghat lies in the memory of Mahatma Gandhi and is very impressive and greatly admired by most of them. Day two gets over and the tourists spend their night in their respective hotel rooms.
Day Three
The tourists are guided towards Agra the next morning, which is situated at a distance of around two hundred and four kilometres from Delhi. It takes roughly four hours to reach Agra and start sightseeing.
Among the beautiful and historical monuments of the city that are covered are the large Red Fort of Agra, the Taj Mahal, one of the wonders of the world, which was constructed in pure marble and the other stunning and gorgeous historical monuments, memorials, sites and their fascinating marquees, mosques and gardens. After all these, the tourists are requested to relax for the night and have a delicious dinner at the hotel.
Day Four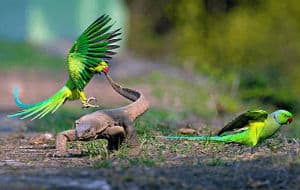 Day four begins with eating a sumptuous breakfast and departing for Bharatpur. Various historical spots and places appear during this journey, with the city of Fatehpur Sikri being one of them. After seeing and enjoying the city and its ancient monuments, the tourists reach Bharatpur after a journey of two hours and covering a distance of about sixty two kilometres.
They are made to check into its beautiful and comfortable hotel rooms, where they unwind for sometime. In the afternoon, after having a grand meal, they are guided towards the notable and celebrated Keoladeo Wildlife Sanctuary by their tour manager. Here, they are told to examine its svelte, slender and elegant pelicans, vibrant and vivid birds and three hundred and seventy five other different kinds of bird groups. This is followed by returning to the hotel rooms and staying there for the night.
Day Five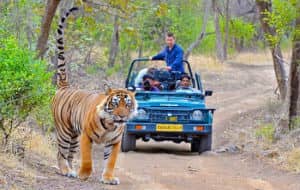 Waking up early the next morning and departing for Ranthambore from Bharatpur is required by the tourists as per this travel and tour program. As they embark on this trip, it takes about five hours to reach Ranthambore. Ranthambore is situated at a distance of around three hundred and two kilometres from Bharatpur. After reaching the destination, the tourists are made to check into their hotel rooms and are requested to get ready for their afternoon trip.
In the afternoon, they are led to the Ranthambore National Park and made to experience and enjoy the various kinds of plants and animals found here. Some of these famous animals are the panthers, nilgais, varieties of jungle cats, jackals, tigers, chitals and birds. After having spent the afternoon and the evening in the park, the tourists are exhausted and are advised to go back to their respective hotel rooms and relax.
Day Six
The next morning, they are made to leave for the Ranthambore National Park again and are asked to closely monitor and explore the birds and other wild animals in a different timing and mood set-up. This goes on till afternoon and then, they are asked to leave for the Sariska National Park, which is located at a distance of about two hundred and forty kilometres from here. It takes a journey of about four hours to reach Sariska, check into the hotel rooms and sleep for that night.
Day Seven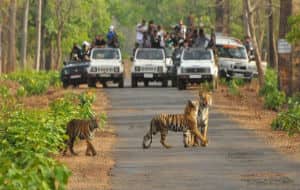 This day begins with a morning wildlife expedition into the Sariska National Park for all the tourists, and they end up observing and analyzing various kinds of animals. These animals are found to be similar to those found in the Ranthambore National Park, but with completely different natural surroundings and ambience. Then, they are made to depart for Delhi, which is located at a distance of around one hundred and eighty five kilometres from here, and takes a journey of about four hours.
Day Eight
Departing for the airport from Delhi city and leaving for home follows next. With this, the wildlife tour package gets over and comes to an end.
Thus, the Rajasthan wildlife tour package is something that everybody should subscribe to, at least once in a lifetime, so that they can get to discover and investigate new kinds of animals and birds in Rajasthan.
You may also like...