Jammu, the City of Temples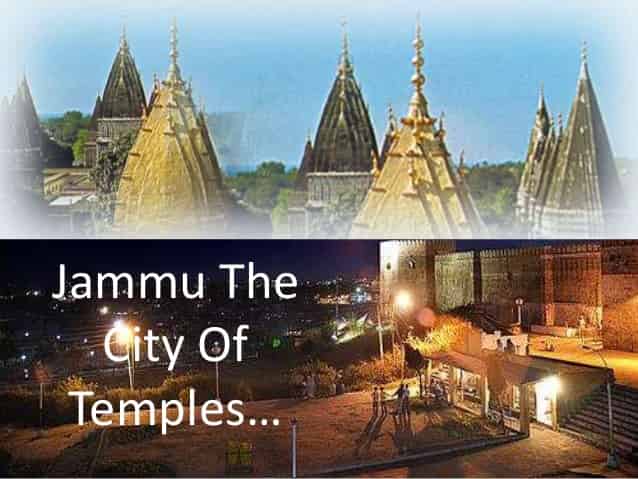 The present day Jammu owes its name to Raja Jambulochan but its origins go even further back in time to the Harappan civilization. The Mauryas, Kushans, Guptas and even invaders from the North and from Afghanistan held sway here. It has a chequered past but today it is the winter capital of Jammu and Kashmir and is predominantly Sikh and Hindu in culture as well as traditions. In fact, Katra, not far off, is the starting point to the Vaishno Devi Temple Trek. Some might say Jammu is the starting point since most pilgrims arrive by train or by road to Jammu when they undertake a pilgrimage and Jammu is from where you start on the road to Katra. Katra, at a height of about 750 meters, is in Udhampur district and is only about 45 kilometers from Jammu.
Getting There
Jammu is connected by road, rail and by air to the rest of the country. Jammu Tawi is the name of the railway station here. City buses and rickshaws as well as taxis and cycle rickshaws are available for local transport.
Places to Visit in and Around Jammu
The best time to visit Jammu is from March to October. In winters it can be quite chilly while summers can be hot but roads are clear and allow you to go on to Katra or to other places of interest. In and around Jammu there are quite a few places worth a visit. The Bahu Fort is one such tourist attraction, located on the banks of the Tawi River. It is said to have been constructed by Raja Bahulochan and was subsequently taken over by Dogra kings. The Fort is more popular due to the presence of Kali Mata temple known locally as the Bave Wali Mata. The fort has terraced gardens and is also a picnic spot. Also in the vicinity is the Mahamaya Temple built by the Dogra rulers. Talking of temples, the Raghunath Temple located in the center of Jammu is also worth a visit. Maharaja Gulab Singh initiated its construction in 1835 AD and his son, Maharaja Ranbir Singh completed it in 1860 AD. This is a huge temple complex with Ramayana as the central theme. The pride of the temple is a collection of ancient manuscripts. As you wander along the Tawi River you will come upon the Peer Kho Cave Temple complex in which the Ranbireshwar Temple is dedicated to Lord Shiva with innumerable stone carvings. Purmandal or Chota Kashi is about 35 kilometers from Jammu and has temples dedicated to Lord Shiva.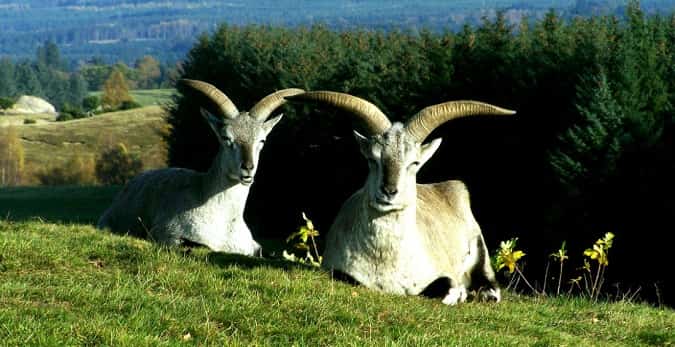 From Jammu it is a short trip to the Nandini Wildlife Sanctuary that is home to leopards, wild boar, bharal sheep, langurs and birds of which the Indian Peafowl, Blue Rock, Pheasants and Red Junglefowl make up the majority. If you are in Jammu it is natural you should want to visit Mansar Lake, only 60 kilometers from the city, a tranquil lake ringed by wooded hills. It is a picnic spot and a place of pilgrimage with legends and folklore connected to the place. You will visit the Sheshnag temple in the vicinity of the lake and newly weds make it a point to visit this shrine. The lake is also popular with bird watchers and for a first hand glimpse into the life of local tribal's, the Bakarwals and Gujjars.
If you are on your way to Katra with Vaishno Devi as your destination, it is obligatory to visit Machail Mata, a temple dedicated to Chandi Maa, about 290 kilometers from Jammu. It is a ten hour drive but quite fulfilling especially when you visit it during the month of August.
You could visit these places before you start your trip to Katra, the base camp for the Vaishno Devi Trek or afterwards. In any case you must first visit Katra and register in order to visit The Shrine.
Katra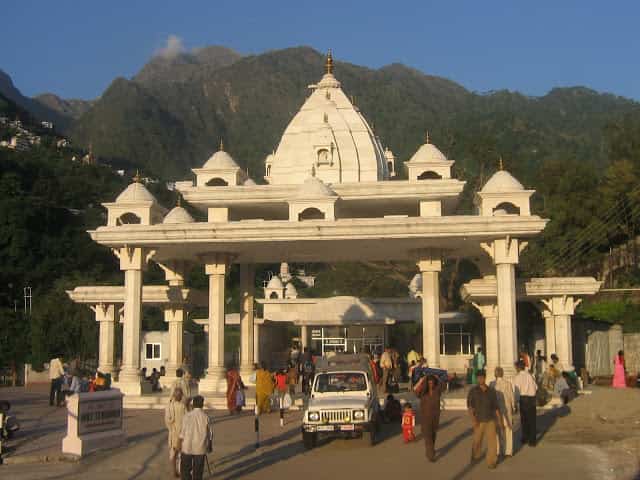 Katra is a pilgrim town, dedicated to serving the pilgrims making the trip to Vaishno Devi. Here you will find an abundance of accommodation and eating places, all of them serving vegetarian food, as also shops offering woolens and other accessories such as shoes to help you on your trek to the Temple. You may also hire ponies or dolies in Katra for the Vaishno Devi trek.
Accommodation and Food
Jammu has innumerable hotels and guest houses at all price points. Katra too has innumerable guest houses and Dharamshala run by the Vaishnodevi Mata Temple trust. While in this region, sample Dogri food such as ambal, Kulthein di Dal, Dal Patt, Rajma, Auriya and pickles made in the local way. The sweets you must sample are sund panjeeri along with savories such as gulgule, gol gappas and gachaalo.
To enjoy Jammu and its surrounding attractions, you must have plenty of time to soak in the culture and traditions and the specific charms of each place you visit. That said, you can still visit a few places and come away enriched.
You may also like...