Dehradun, School capital of India
'Dehradun' also referred to as Dehra Doon is counted among one of the most picturesque hill stations that our country has. Dehradun comes within the newly carved out state of Uttaranchal or Uttarakhand in northern India. Situated at a height of 2,200 feet, this hill station is actually located in the Doon Valley which is 230 kilometers north of the capital city New Delhi. The geographical position of Dehradun makes it all the more spectacular. Nestled in the laps of the Himalayas and the Shivalik Hills and surrounded by two mighty rivers, the Ganga in the east and Yamuna on the west, Dehradun is one of the most peaceful hill stations you will ever come across. Dehradun is gateway to the hill station of Uttarakhand and religious places of Garhwal Chardham Yatra.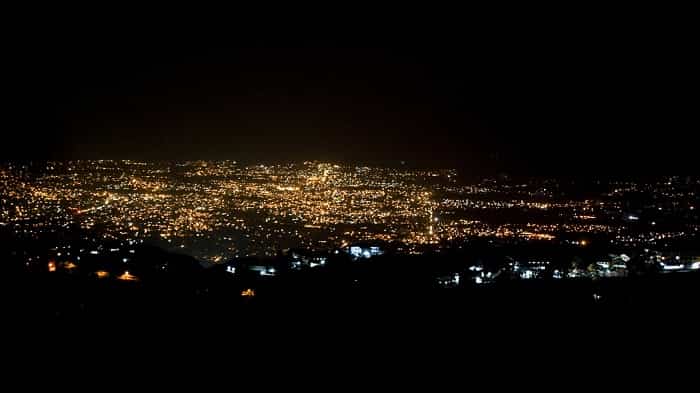 Weather
The climate is generally fine and can be termed as perfectly North Indian. Winters are generally cold, followed by sultry summers, wet monsoons and a welcoming spring. The autumn season is however short lived with the weather turning slightly mild. Sightseeing attractions are plenty and include Sahastradhara, Malsi Deer Park, and Robber's Cave to name a few. Eating joints and restaurants can be found in abundance with some of the big names like Mc Donald's, Barista having their joints in the notable areas.
Shopping
Shopping is definitely fun and apart from the woolens what you must buy is the original variety of the world famous Dehradun Basmati Rice. Well known shopping places include Astley Hall, Paltan Bazaar and Mall Road. Finding a place to stay is also easier due to the presence of some great mid range and budget hotels. Apart from standard facilities, your comfort is taken care of.
Lastly, Dehradun is easy to reach via road, rail and air route. The easy connectivity works in its favor to make this one of the noted hill stations in India.
How To Reach Dehradun
Reaching Dehradun is easy, thanks to the convenient connecting routes. Apparently, the easiest way to reach Dehradun is from Delhi. Tourists opting for this place as their ultimate holiday destination can opt for a flight, train or a bus ride to teach Dehradun.
Dehradun is served by Jolly Grant Airport. Primarily it handles only light aircrafts, but Air Deccan operate flights to Dehradun. Two flights are available from Delhi and time taken to reach the hill station by air is nearly one hour. (But in the present scenario, the airport has been closed down for further development and modernization and all the flights have been suspended).
Tourists travelling by train can get down at Dehradun station only which is a major railhead in Uttarakhand. Quite a good number of Express trains halt at Dehradun, the Bandra Dehradun express from Mumbai and the Shatabdi express from New Delhi and Mussoorie Express among the major ones.
If it is the road that you want to follow, then you can either drive your own car or opt for a rental car. Another option is to avail the Semi Deluxe coaches or ordinary buses from ISBT, Kashmere Gate in New Delhi. For overnight journeys, Uttarakhand Tourism operates an air condition deluxe bus service. To reach Dehradun by road, the NH 72A is followed and time taken is nearly 6 to 7 hours.
Hotels In Dehradun
Tourists can find a number of good hotels in Dehradun to spend their holidays in leisure. While the best are located on Rajpur road, tourists can find plenty of other hotels too in the notable localities. Depending upon their budget and place, tourists are free to make their choices.
The Best Western Madhuban Hotel is by far the most prestigious four star hotels in Dehradun. Among the three star ones are the Hotel MJ Residency, Hotel Great Value and Hotel Aketa.
Hotel President and Hotel Relax are the two star hotels that offer you great value for money. Among the budget hotels in Dehradun the trustworthy names are Hotel Ambassador, Hotel Badrinath and Motel Kwality. The Hotel Ambassador is located in close proximity to the Windlass Shopping Centre.
However there exist some more hotels which you can try out. The list includes names like Hotel Prince, Hotel Atithi, InderLok Hotel, Hotel Ajanta Continental, Hotel Shahenshah and Hotel Meedo's Grand.
You may also like...