7 Best Places to Visit in Pahalgam
Pahalgam, the picture perfect 'shepherd's village' is now a popular tourist hub in the state of Jammu and Kashmir. The ethereal scenic beauty of the place pulls tourists in large numbers to Pahalgam nowadays. There are many fabulous destinations in Pahalgam that could make your Pahalgam vacation truly memorable. Read on to learn what those are-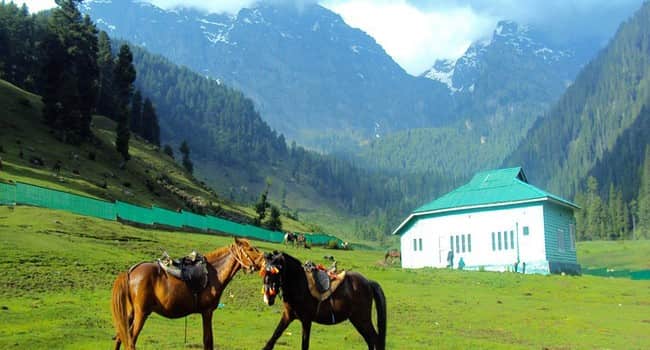 Pahalgam falls in the district of Anantnag in the state of Jammu & Kashmir and has developed into a fond tourist destination of late. Cradled at an altitude of 2740meters this tiny Hamlet of Pahalgam is painted with a unique charm of its own. At one point of time, Pahalgam was locally termed as 'Shepherd's Village'. Dense forests, Crystal clear pellucid lakes, fast flowing rivulets, flower studded meadows deck this beautiful village of Pahalgam and would invariably make you fall in love with the place at the very first sight.
The key attribute that characterizes Pahalgam is that it stands on the confluence two main rivers; i.e. River Sheshnag and River Aru. Also the beautiful Lidder River flows sluggishly and meanderingly across the tiny village of Pahalgam imparting it with a captivating scenic beauty. Once you are at Pahalgam, you will be so enamored by its natural beauty that you would perhaps wish to stay there forever. During your vacation at Pahalgam, you can keep yourself busy by visiting many noteworthy places that this enchanting travel destination has. Let's see what those are-
Betaab Valley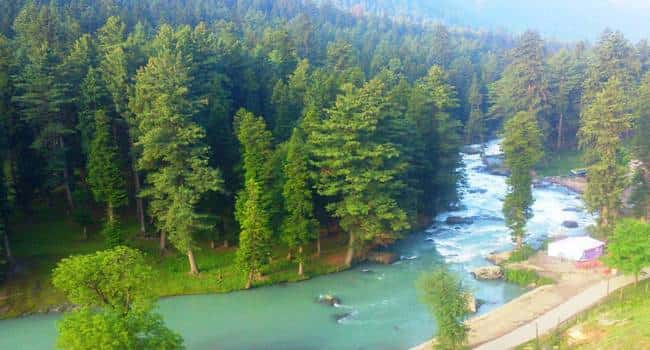 When you are in a mind to tour Pahalgam, Betaab Valley is one place which you shouldn't at all miss. This small scenic vale comes with a mesmerizing romantic charm. The place was named after the movie 'Betaab' that was shot in this spot. The wooded slopes, the meandering stream flowing amid the lush green meadows, the snow wrapped Pir Panjal mountain ranges give this valley an ideal natural ideal that often steals that heart of vacationers, movie directors, picnic spot seekers.
Aru Valley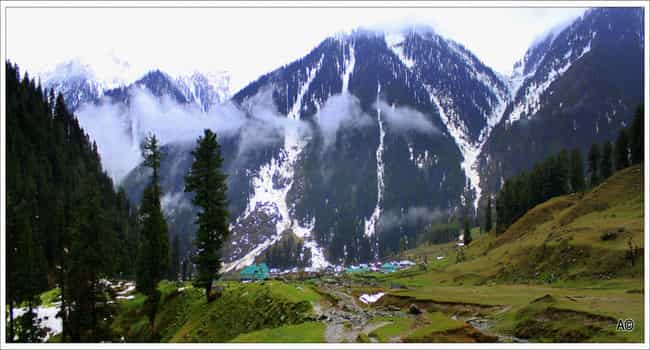 Aru Valley of Pahalgam attracts thousands of travelers due to its pristine natural ambience against the backdrop of the sublime snow clad Himalayan mountain rangers. The misty surroundings consisting of wooded conifers and verdant meadows, the canopy of the far stretching deep azure above your head in Aru Valley create a mesmerizing diorama for the vacationers. When you are at Pahalgam you should definitely visit the Aru valley to enrich your travelling experience.
Sheshnag Lake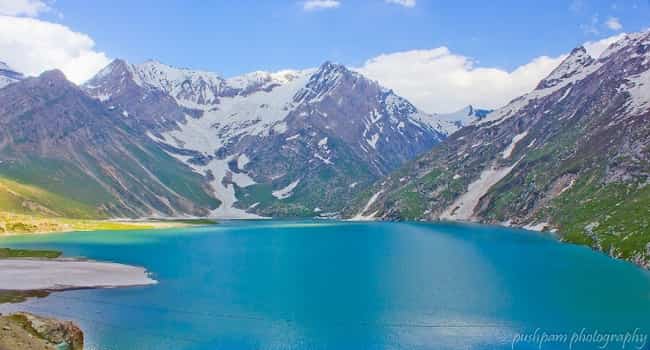 This is a melted snow fed lake which derived its name from the Hindu mythological serpent Sheshnag. This lake falls on the Amarnath Yatra route. As the myths have it, this lake is said to have been dug by Sheshnag himself and is His abode still. Once you visit the Sheshnag Lake you would definitely get to see brown Trouts in plenty out there. Rigorous trek from Chandanwadi glacier point can take you to the Sheshnag Lake and between June to September you would find the lake most accessible and traveler-friendly.
Mamaleshwar Temple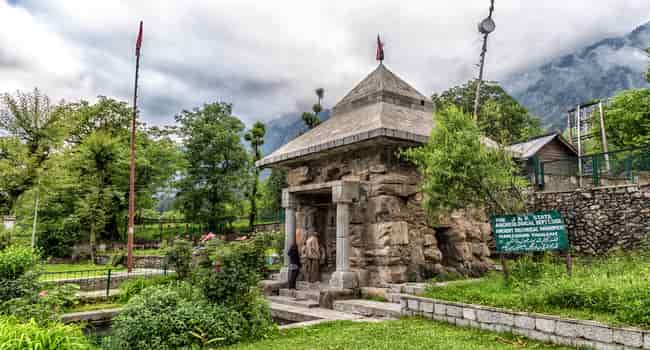 This 400 years old temple belongs to Lord Shiva. According to mythological tales, at this temple Lord Ganesha was kept as the door keeper forbidding any one's entry to the temple without permission. That's the reason why this temple is called Mamaleshwar temple as 'Mam mal' stands for 'don't go'. It is indeed a wonderful place for the God seekers.
Baisaran Valley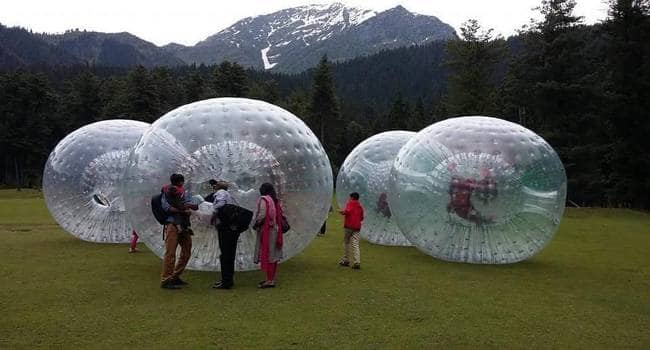 The beautiful picturesque meadow of Baisaran is a must-see place definitely when you are at Pahalgam. This eye-catching grassy undulating meadow stretching to vast expanses comes with breath-taking views of rolling hills and snow capped mountain ranges encircling it. The meadow also features thick Deodar forests on its one side thereby creating a heavenly ambience of unusual natural beauty that lures nature lovers, adventurers, photo fanatics alike to Baisaran.
Chandanwari Valley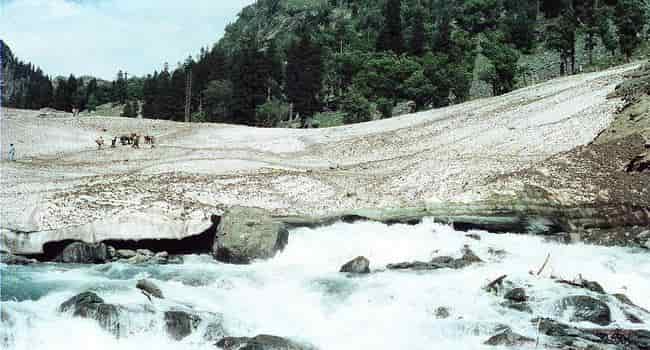 Chandanwari holds great importance as a location in the entire Pahalgam sightseeing tour. Not only for general tourists but also for the Amarnath Yatris this spot stands out to be a significant one, rather a holy one. On your way to Chandanwari, you could catch a glimpse of the unrestrained gushy course of the sacred Sheshnag River. Also the stunning vistas characterized by undulating terrains, snow wrapped peaks, the shimmering course of the Lidder River that you get to see on your drive to Chandanwari and also on reaching there, would definitely leave you awe-struck at nature's divine and sublime beauty.
Pahalgam Golf Course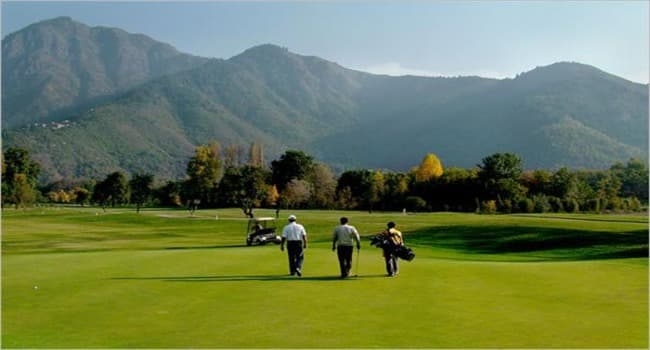 The verdant lush green well maintained Turf and the crystal clear azure skies overhead is one splendid view that you would get to see at the Pahalgam Golf Course. Golf enthusiasts are drawn to this place in large numbers and general tourists too are attracted towards the place owing to its awesome scenic beauty.
So these are some of the top places that should be on the top of your Pahalgam sightseeing tour plan.
You may also like...