Top Places to Visit in Kashmir, Jammu & Ladakh Region
Held as the Paradise on Earth, Kashmir is one tourist destination where Nature comes dressed in all its exotic, splendid and most colorful forms drawing tourists from far and wide. Kashmir is one place where you can discover nature and its changing hues most strikingly.
The beauty of the saffron fields stretching beyond all limits with its faint sweet aroma filling the air around you, or the beauty of Green Nature taking on a scarlet hue with the onset of Autumns, are something that'll surely be great treats for Nature lovers. Also the sight of Snow capped sun kissed mountain peaks on a misty morning, the tranquil Dal lake and the flow of life that goes on there with natives who perhaps have never stepped out of Dal lake, the apple orchards of Kashmir laden with delectable juicy fruits all offer stunning views, making a passionate traveler and nature lover all the more crazy about exploring and appreciating the abundant gifts that Mother Nature has offered to this Heavenly land
When it comes to exploring Kashmir, apart from Natural beauty Kashmir is well-famed for its rich Cultural as well as Historical heritage which too you need to explore. There are many ancient temples and shrines dotting the land. The deities and saints to whom these temples and shrines are dedicated are much revered. When you visit Kashmir you would have a lifetime experience for sure because there are really some worth visiting destinations in this heavenly land. Just take a look:
Srinagar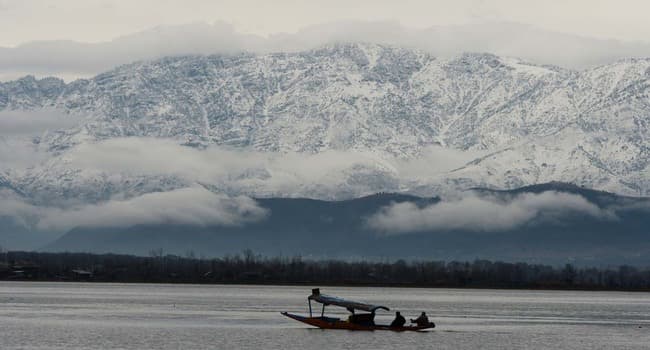 The Capital of Kashmir, Srinagar has lots to offer to tourists. The chief allure of Srinagar is the Dal Lake, located in the heart of the city. Tourists can enjoy a stay in any of the palatial house boats or enjoy Shikara rides or canoeing taking a close view of the life that goes on over the Dal Lake. The other popular tourist attractions of Srinagar include Mughal Gardens, Shankaracharya Temple, Jama Masjid, Nagin Lake, Indira Gandhi Tulip Garden, Hazratbal Mosque, Nishat Garden, Pratap Singh Museum. The list goes on and on giving you a clear glimpse of the rich religious elements, cultural elements, natural bounties, folklore and crafts thriving on this heavenly land
Sonamarg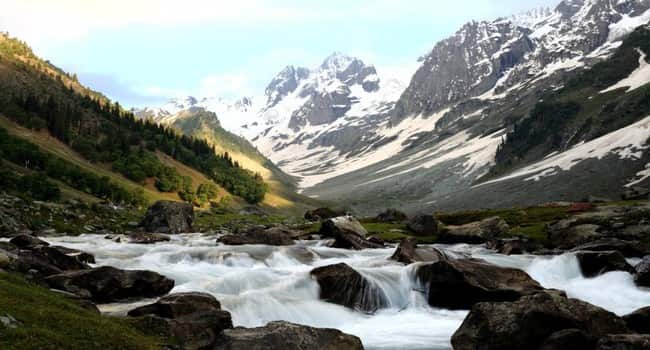 This is a popular destination situated on Srinagar-Ladhakh Highway and is truly a scenic tourist destination, thereby pulling a lot of tourists to the spot almost every day during the travel season. Roughly A two and half hour drive towards Northeast from Srinagar will take you to Sonamarg. Buses and taxis are available to reach Sonamarg. 'Sonamarg' refers to 'Meadow of Gold' and the place due to its picturesque beauty indeed looks like the meadow of 'gold' with the sun shining over the Thajiwas Glacier, and the rays reflecting back. This glacier makes the place quite famous. Sonamarg is the hiker's paradise. Hiking this glacier up to the top and returning is possible just within 5 hours or else a pony ride can be resorted to
Gulmarg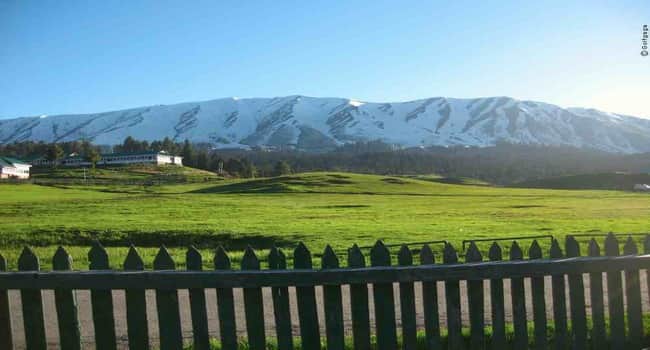 Gulmarg has become quite popular among tourists for its gondola ride and also as the nation's best and world's highest Ski resort. While the Gondola or the Gulmarg's fantastic innovative cable car whisks you rapidly up into the air nearly 13, 000 feet high, you can enjoy a bird's eye view of this beautiful 'Meadow of Flowers' that would perhaps be in full blooms if you are coming in the spring time. Roughly a two hour eastward drive from Srinagar would take you to Gulmarg
Yousmarg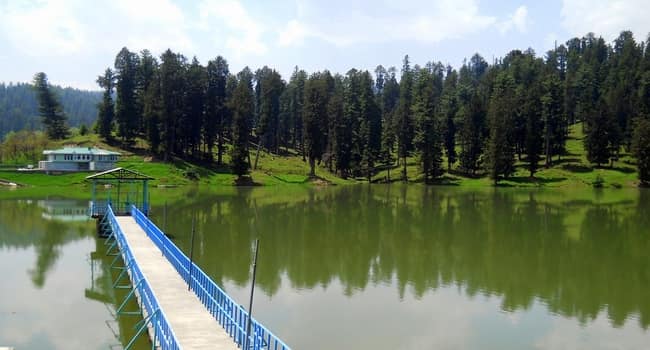 This is one destination that'll offer you lots of green, peace and tranquility. The sprawling meadow of Yousmarg is just a two hour southwestward drive from Srinagar. On reaching Yousmarg, a meandering downhill path, bordered by tall conifers on either side will take you to the beautiful, gurgling Doodh Ganga River; a walk of just 30 minutes, with many apple orchards too falling on the way. The walk thus will be really enjoyable for you. Also you'll come across Charar-i-Sharief. This is a place where you definitely need to stop and offer your tribute to the Sufi Muslim Saint to whom this shrine is dedicated. Another memorable experience for you would be the Halwa Parathas you get to see there. Perhaps you would have never seen such large Parathas elsewhere before. In a mood of piety, awe and wonder you can then move on to catch the splendid view of the Doodh Ganga River.
Pahalgam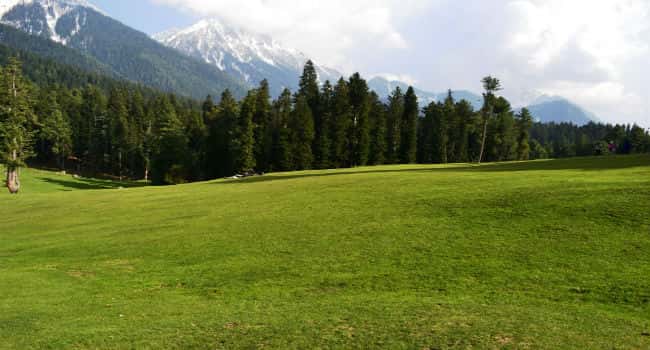 A 3 hours by road drive from Srinagar will take you to this quiet picturesque 'Valley of Shepherds'. The Amarnath Yatra starts from Pahalgam and that is what has made Pahalgam so very famous today. During the Yatra season you find Pahalgam thronging with pilgrims. The gurgling pellucid Lidder River, snow-capped peaks, undulating grassy meadows are what make Pahalgam so serenely beautiful. River rafting, golfing and trout fishing are some of the activities you can enjoy here.
Sinthan Top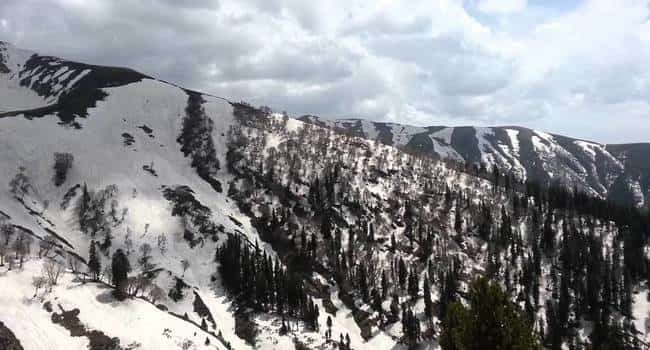 If you love adventure activities and trekking, this newly developed tourist destination could fascinate you a lot. It falls amid Kokernag-Kishtwar Road. Roughly two and a half hour drive by road from Srinagar will take you to Sinthan top. Sinthan top is yet to develop much as a tourist spot but the prospects are very bright and so as a passionate traveler you can always be hopeful.
Patnitop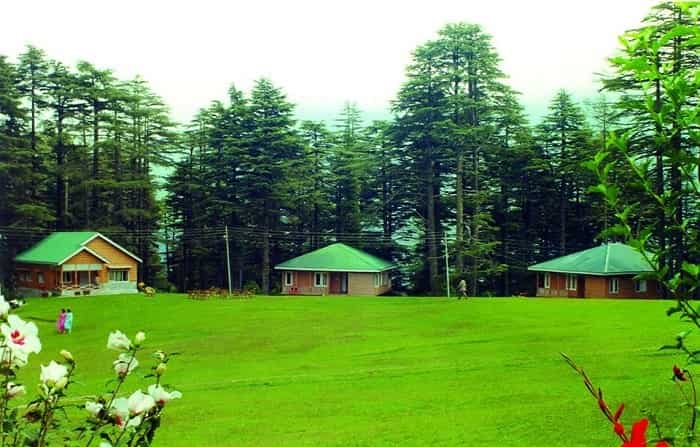 Welcome to the prettiest place in Jammu; Patnitop. Situated at an amazing altitude close to 2025 meters Patnitop will gift you with a rare vista of the lofty Shivalik range. If you want to spend some quality time contemplating the serene beauty of nature then Patnitop is the ideal destination. There is a lot of scope for fun activities too in Patnitop as there are a lot of trusted centers for paragliding, rock climbing, rappelling, camping and mountaineering. One of the must see destinations in Patnitop is Gourikund, the sacred Kailash range which is supposedly the abode of the famous Hindu God Shiva. A little away from Patnitop is a quaint village called Kud which serves delectable varieties of milk sweets. Don't forget to pack up some for friends and family.
Sanasar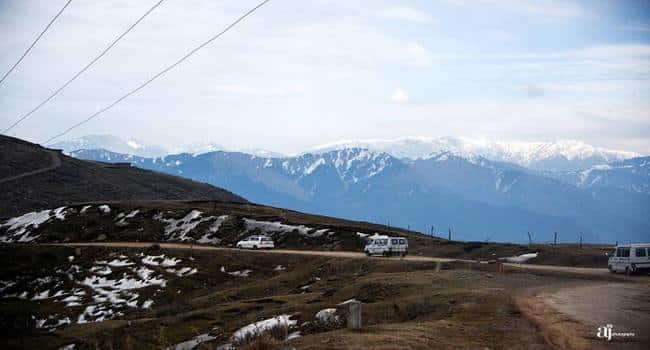 Sanasar takes its name after Sana and Sar, two villages in Jammu region. Located 20 km west of Patnitop in Udhampur at an altitude of 2050 km, Sanasar is the jumping off point for adventure activities set against the backdrop of the scenic Brammah Massif forming part of the Shanta Ridge mountain range where you will find the 400 year old Shank Pal Temple at a height of 2800 meters.  From the heights of the Shanta Gala pass you can admire the astounding beauty of the Panchari Valley as it spreads out far into the distance.
Sanasar is a mini Gulmarg of sorts and has a wonderful golf course set in a scenic meadow. Paragliding is one of the wonderful activities, freeing your soul and spirit as you glide in the air currents.  You can also go horse riding or camp and trek or visit the Hidden Creek and the Waterfalls. It is enchantingly quiet; a place time passed by and left for you to discover its hidden charms. You camp or stay in huts and tourist accommodations in this lovely, remotest of hill stations in picturesque Kashmir.
Leh & Ladakh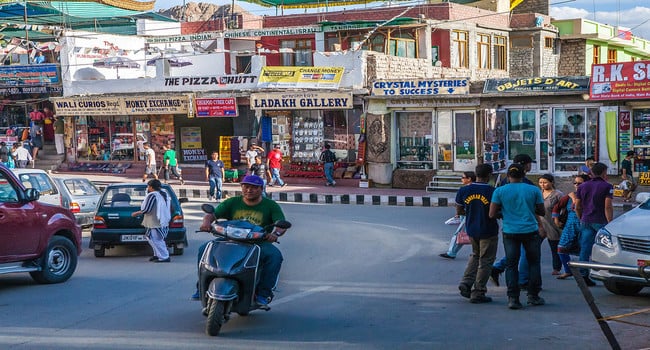 From Srinagar it is a 434 kms journey to the eerie world of Leh-Ladakh. Leh was the capital of Ladakh now a part of Jammu & Kashmir. Dominating the skyline, as you arrive at Leh, is the famous Leh Palace, home to the erstwhile rulers, built on the same style as the Potala Palace in Tibet. Perched precariously on top of mountains at a height of 3524 metres, Leh is approachable by road or by air. One of the coldest deserts set amid rugged mountainscape, Leh-Ladakh is for the hardy of spirit and body, a place for extreme adventure, with mountain trails, lakes and valleys to test your mettle. Navigating the Siachen Glacier is a feat that could bring your heart into your mouth.
You come upon monasteries and monks in deep meditation as you traverse the region. The places worth a visit are the Leh Palace, the Chamba Temple, War Museum, Gurdwara Pathar Sahib, Shanti Stupa, Hemis Gompa, Zorawar Fort, The Victory Tower, Sankar Gompa (monastery), Jo Khang Gompa, Namgyal Tsemo Gompa, Stok Palace, Pangong Lake, Nubra Sand Dunes, Siachen Glacier, Hunder Valley and Tsomoriri Lake.
Vaishno Devi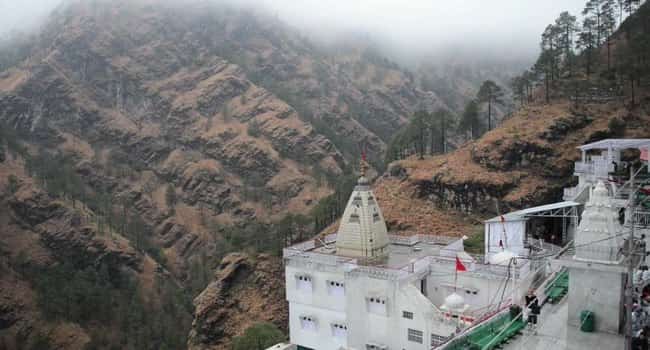 Vaishno Devi Temple is dedicated to Shakti, and is one of the 108 Shaktipeeths spread around India. Vaishno Devi is one of the most visited pilgrimage spots, over one crore pilgrims enduring hardships just to have a "Darshan" of 54, ask for a boon or lay tributes at her feet for fulfilling one. The Shrine is at a height of 5200 feet and pilgrims arrive at the base camp in Katra from where it is an uphill journey of 12 kms by foot. Interestingly, the Holy Cave contains only natural rock formations considered as the earthly manifestation of Mataji; there are no statues within the cave. At the base camp, many organizations run accommodation and dining facilities for pilgrims, even providing warm clothes and shoes for the uphill climb.
Legend has it that Mata Maha Kali, Maha Lakshmi and Maha Saraswati pooled their cosmic energies from which emerged a girl who took birth in a commoner's house but ultimately shed her human form and merged herself into a rock in permanent meditation. Pilgrims worship this five and a half feet tall rock with three heads.
Bhaderwah or Bhadarwah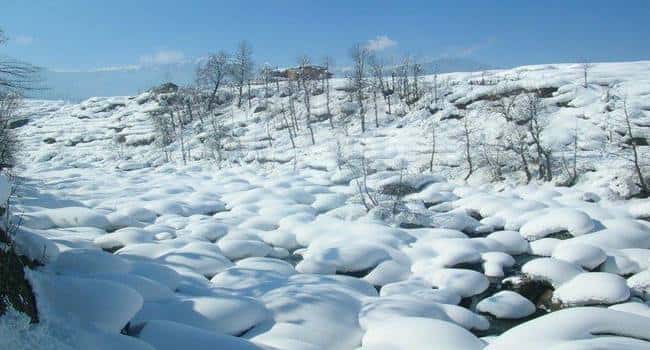 Bhaderwah lies at a height of 1613 metres in the Himalayan ranges of Jammu & Kashmir, in Doda District and is characterized by splendid natural beauty, a composition of forests, streams, mountains and pastures bewitching the senses.
Bhaderwah is different things to different people. It offers ample scope for adventure tourism like trekking and rock climbing. Serene and enchanting, it is the perfect getaway for those looking for peace, quiet and reflection. For the devout, Bhaderwah is the starting point of a pilgrimage to the Kailash Mountains, Machail Yatra and the Mani Mahesh Yatra. Tourists can enjoy local lifestyle and cuisine if they opt to stay as house guests of local people and come away enriched, spiritually and socially.  For the adventurous there is paragliding, snow-skiing, white water rafting, rock climbing, mountaineering, angling, biking and trekking for which Bhaderwah is the kick-off point. Chinta Valley, Seoj Meadow, Padri, Sartingal, Jai Valley are some of the picturesque spots you can access from Bhaderwah.
Jammu, the City of Temples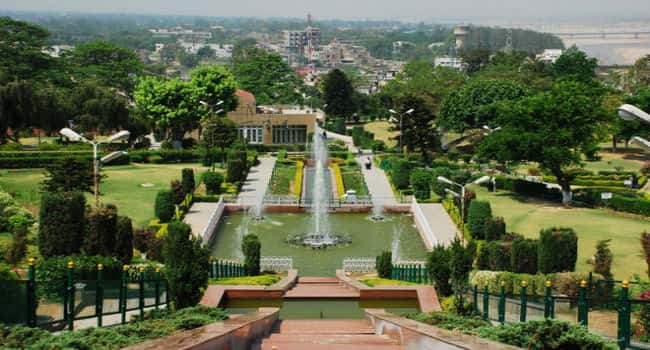 Jammu is the winter capital of Jammu & Kashmir and is known as the city of temples due to the large number of temples here. It is the starting point of pilgrimage to Vaishno Devi. The city itself has little else to offer apart from Temples but your journey to exploring the delights of Kashmir start here. It is well connected to the rest of India by road, rail and air.
Places worth visiting in the city are the Mubarak Mandi Palace, Amar Mahal Palce and the Raghunath Temple, the largest temple complex in North India, built by Maharaja Gulab Singh in 1857, located right in the center of the city. The Temple complex also houses a Sanskrit library with rare manuscripts in that language.
While in the city you can visit the Raghunath Bazar, the main shopping district, Gole Market, admire old bungalows along the Green Belt and spend some time at the Rajinder Park. From Jammu you can visit Vaishno Devi, Mansar Lake, Nandini Wildlife Sanctuary and Purmandal or Chota Kashi, Bahu fort, Peer Kho Cave, Machail Mata, Shivkhori, among other places in this lovely State.
Nubra Valley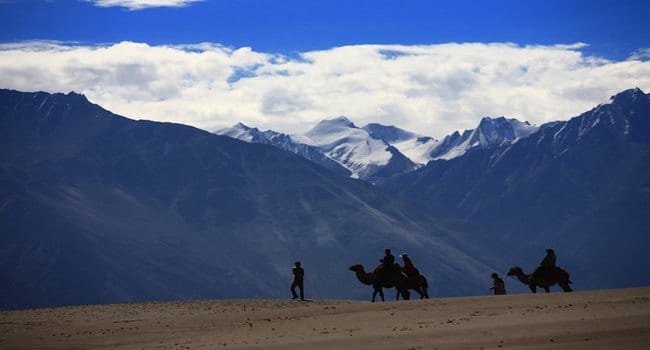 As you go in the northeast direction from the Ladakh valley, you will reach a tri-armed valley called the Nubra. This valley has its capital located 150 km north of Leh, the capital of Ladakh, known as Diskit. The Nubra valley has its origin at the meeting point of the Siachen or Nubra river and the Shyok river and it plays a geographically crucial role in separating the Karakoram ranges and Ladakh. This valley stands 3048 meters or approximately 10,000 ft on top of the sea level.
You can reach the Nubra valley by crossing the Khardung La Pass which lies ahead of the town of Leh. If you are a traveler, i.e. you do are not a local, you will need to hold the Inner Line Permit in order to legally gain entry in Nubra. The only roadway to reach this valley is via the Khardung La Pass and owing to this importance; the Pass remains opens almost all year round. The Turtuk village is one the newest virgin destinations of this village. The village not only offers eco-friendly infrastructure but also the opportunity to meet a new culture and lifestyle up in the mountains.
Zanskar Valley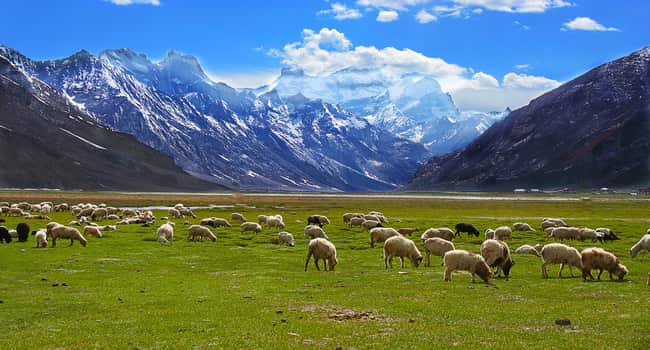 One of the least explored and undiscovered valleys of the Trans-Himalayan range are the Zanskar valley. You will reach the Penzi La Pass, a spectacular spot, which is at an altitude of 4,401 meters and surrounded by snow-capped mountain peaks. When you move down the Zanskar road through the Penzila Pass to reach the Stod valley, you will have a direct encounter with the "Drang-Drung" glacier. This glacier is counted among the largest glaciers of the Ladakh region even as it overflows with snow and ice, just outside the Siachen area. The Zanskar River's tributary called the Doda or Stod originates from the snout of the "Drang-Drung" glacier.
It is exactly positioned between the Zanskar Mountains and the Greater Himalayan Range. It is here that you get to witness one of the most exquisite beauties of Nature with the tributaries Lingti-Tsarap and Stod/Doda forming a confluence to form the Zanskar River. And if you want to acquaint yourself with a new population, you will come in contact with the only population in the valley, a sum total of 14,000 Buddhist people. So, give yourself a chance to explore the unknown regions of the country, starting with the Zanskar valley.
So these are the most popular tourist destinations of Jammu & Kashmir that will allow you to visualize the true Delightful Kashmir.  You should never miss these destinations at any cost or else your Kashmir Tour might remain incomplete.
You may also like...