Best Places to Visit in Haridwar
Haridwar, or Hardwar as it is sometimes called, is located in Uttarakhand in North India. One of the seven holiest of cities in India, it is ancient pilgrimage spot known as the Gateway to Lord Vishnu besides being of equal importance to devotees of Lord Shiva. It is also the home of Devi Sati. This city was once known as Gangadwara or the place where Ganga descends to the plains after a tumultuous journey from the Gaumukh glacier. In ancient mythology Haridwar is one of the places where drops of Amrit fell from the pitcher being carried by Garuda. Haridwar also hosts the Kumbh Mela once every 12 years. Haridwar is an important railway junction, and it also has an airport at Dehradun, about 33 km away, where millions of pilgrims arrive to start their pilgrimage to Char Dham, Panch Kedar and Panch Badri. The city has developed from an ancient holy city to a modern industrial town but it still has plenty of attractions not only for pilgrims but also for general tourists looking for a bit of legend, a bit of history and a bit of culture.
For Devotees
Pilgrims find that a tour of Haridwar is a pilgrimage in itself and there is plenty to keep them busy doing the rounds of temples and holy spots.
Har ki Pauri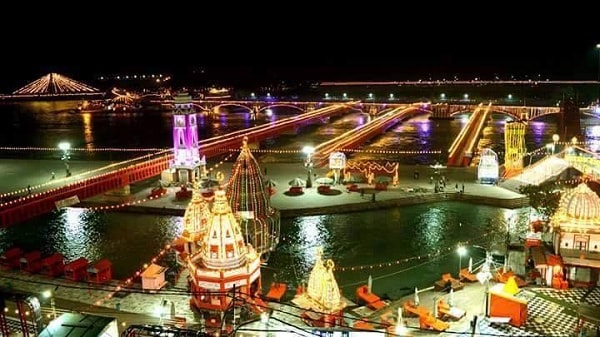 Located on the banks of the Ganges, Har Ki Pauri and Brahmakund are of special religious significance. Har ki Pauri is where the Ganga exits the mountains and Brahmakund is where drops of celestial nectar fell on the Earth. The Kumbh Mela is celebrated here every 12 years. The Ganga Aarti at Har ki Pauri is a beautiful sight, whether one attends the morning ritual or the evening ceremony.
Kankhal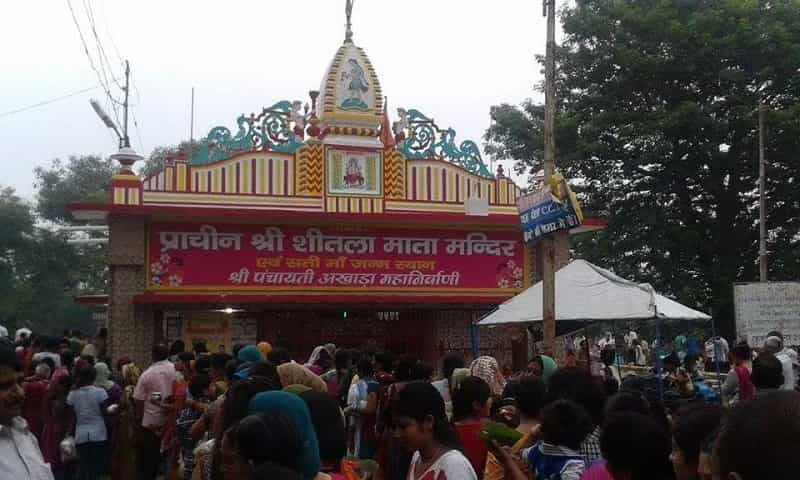 Kankhal in Haridwar is home to Daksheswara Mahadev temple and the Maa Anandamayi Ashram as well as the Patanjali Yogpeeth, making it a must-visit place. It is one of the five pilgrimage spots for devotees. There is also a Harihar Ashram in Kankhal area that houses the Parad Shivling weighing 150 kgs with another attraction being the Rudraksha tree.
Mansa Devi Temple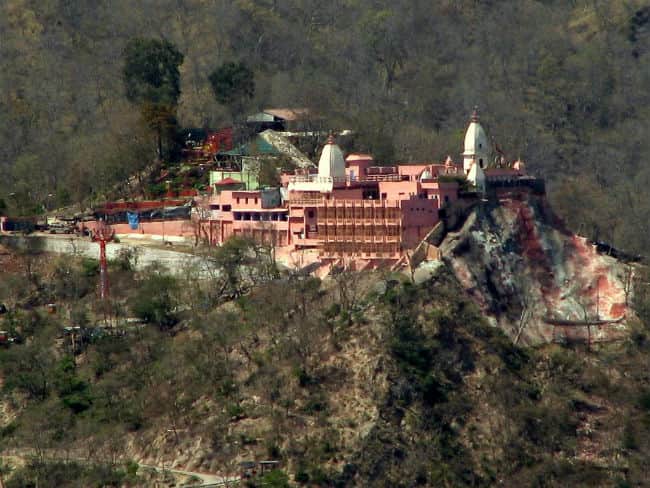 Located on Bilwa Parvat hillock along the banks of the Ganga, the Mansa Devi temple is dedicated to Goddess Mansa, a form of Shakti said to have emerged from the mind of the sage Kashyap. One can walk or take the ropeway to reach the temple, one of the four most visited pilgrimage spots in Haridwar.
Chandi Devi Temple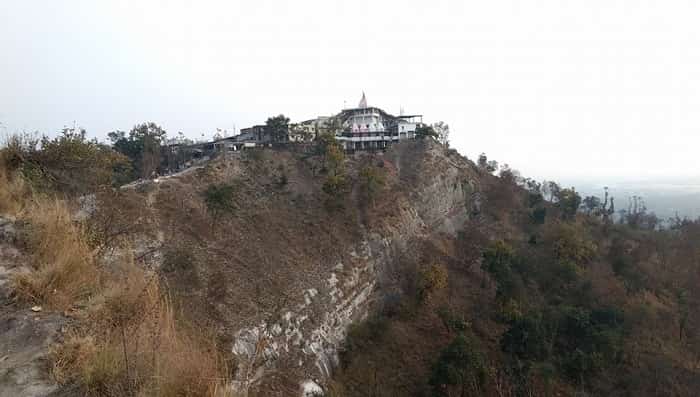 About 3.5 km from Har ki Pauri, the Chandi Devi temple is also located on a hillock. Like Mansa Devi, the Chandi Devi temple is also a Siddh Peeth and pilgrimage spot for devotees who ask for blessings and fulfillment of wishes. There is a ropeway to reach the temple or one can just walk about 4 kms from Haridwar.
Vaishno Devi Temple
This is a more recently built temple replicated the Vaishno Devi temple in Himalayas. About 7.3 km from Haridwar, the temple houses idols of Goddess Lakshmi, Kali and Saraswati. It is believed wishes of devotees are granted when they pray to Goddess Lakshmi here. The temple is 5 km from the railway station in Jagdish Nagar and once can hire Autorickshaws.
Doodhadhari Barfani Temple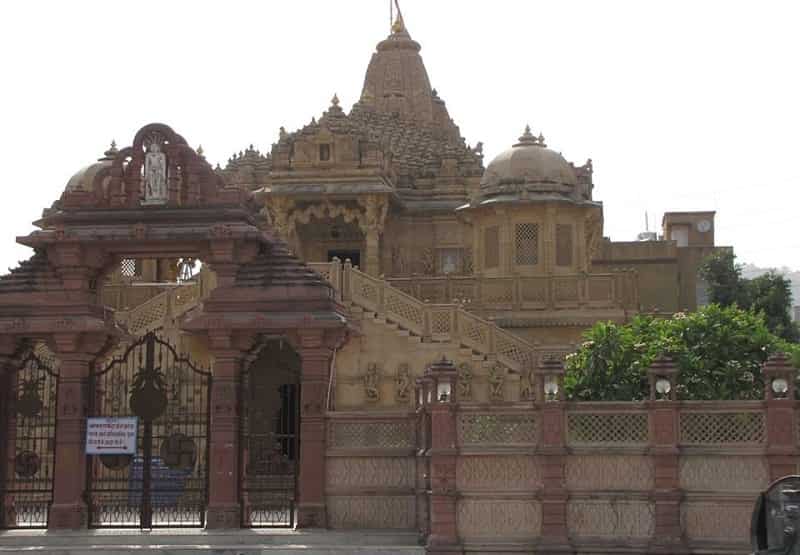 This is a unique temple complex with its beautiful white spires, located in the Doodhadhari Barfani Baba Ashram, housing idols of Rama, Sita and Hanuman.
Bharat Mata Mandir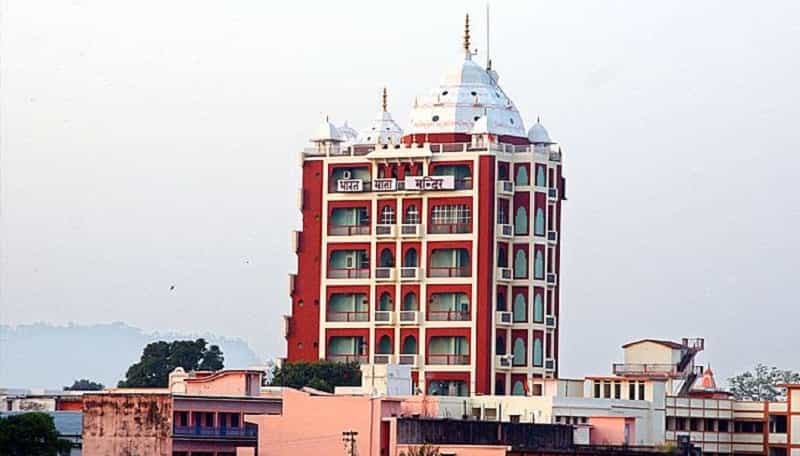 Unlike other temples, this one is dedicated to Mother India and it has eight stories with each floor depicting a period in India history going back to the times of the Ramayana.
Pawan Dham
Pawan Dham is different in that it is made of glass pieces cemented to the plaster and it is worth a look.
Sureshwari Devi Temple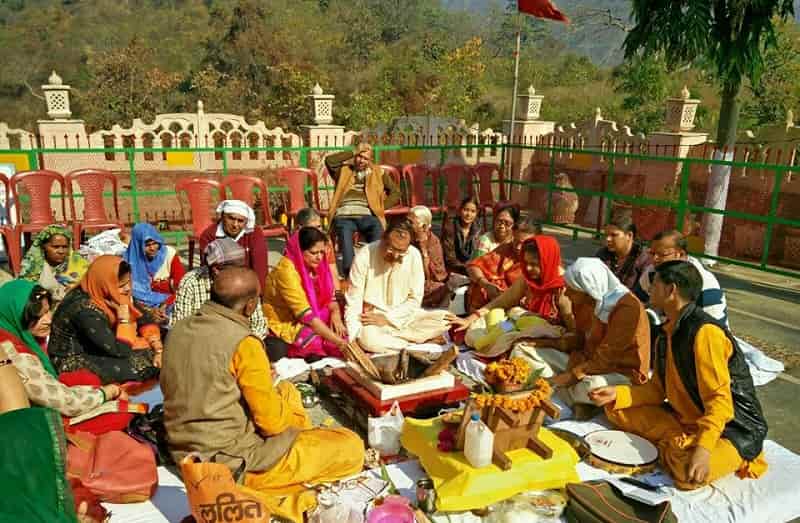 Located in the heart of the Rajaji National Park, this temple is dedicated to Sureshwari Devi. Pilgrims enjoy the tranquillity of the place but one may have to obtain prior permission from the forest department.
Piran Kaliyar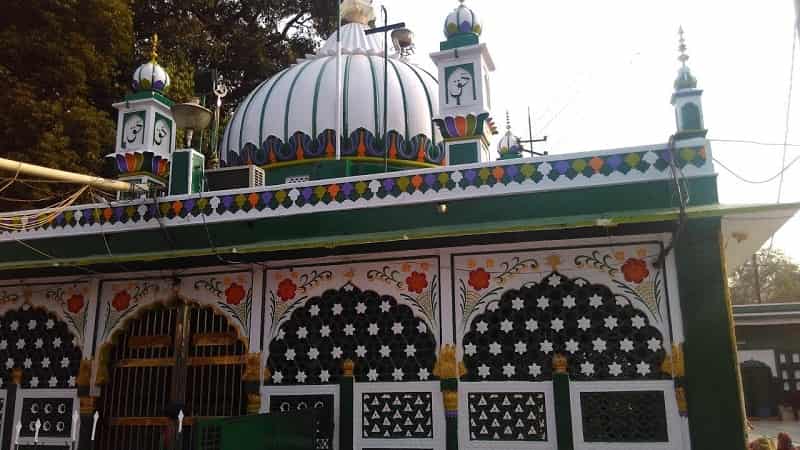 Haridwar is the teerthdham for Hindus but it also has something for Muslims in the form of Piran Kaliyar Dargah. This beautiful mausoleum is a tribute to the Sufi Saint Hazrat Alauddin Sabir Kaliyari. The Dargah takes on a festive air during the annual Urs festival.
Jain Temple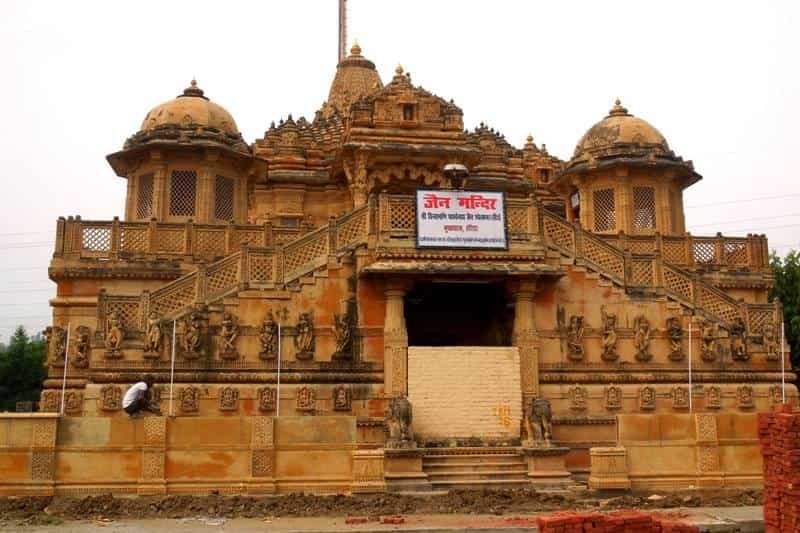 The Jains too have their presence in the shape of the Jain Temple, a beautifully carved structure and an attraction for everyone.
Maya Devi Temple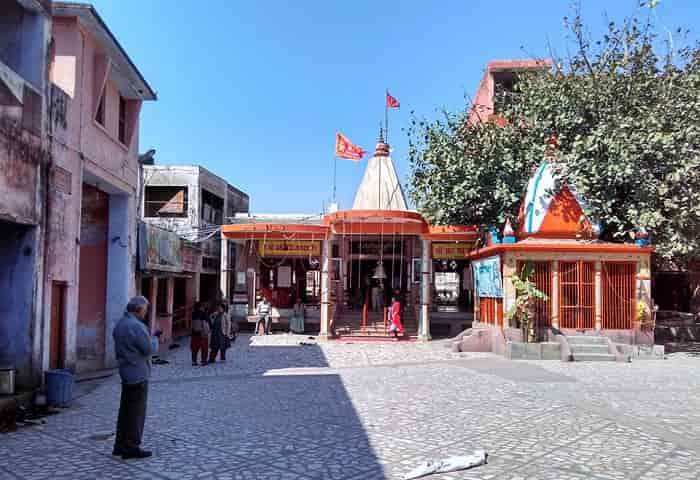 This is an important temple dedicated to Maya Devi, also known as Ishta Devi of Haridwar. Haridwar was once known as Mayapuri. The temple is in the heart of Haridwar and one can walk through the lanes to reach this place and enjoy the evening Aarti.
Bilkeshwar Temple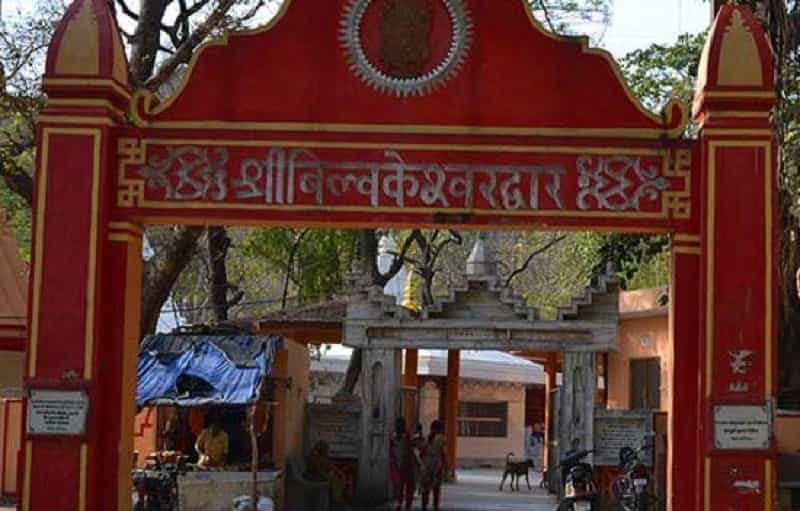 Dedicated to Lord Shiva, this temple is located at a distance from Haridwar and one may have to hire a taxi to reach the place.
There are other temples such as the Mahamrityunjaya temple, Neeleshwar temple, Gaurishankar Temple and the Shri Yantra temple that attract devotees from far and near.
Haridwar is not just a temple town. It has its fair share of ashrams too.
Ashrams in Haridwar
There are dozens of ashrams but a few worthy of mention and worthy of a visit are:
Jairam Ashram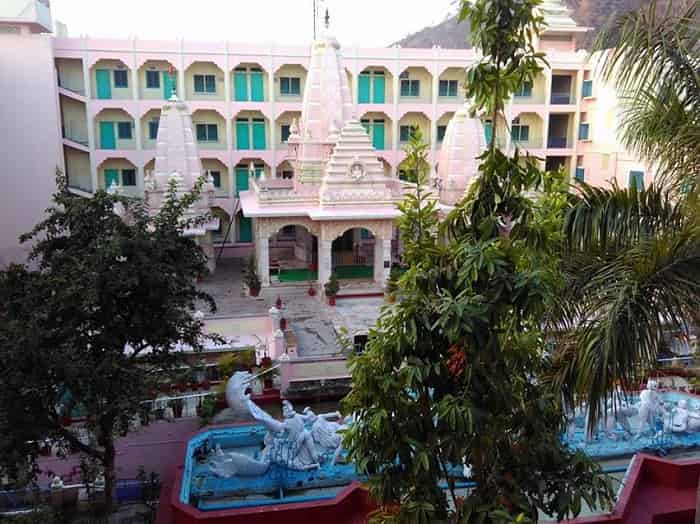 The Jairam Ashram offers decent and affordable accommodation for pilgrims besides housing a temple and a diorama exhibition of Samudra Manthan. The ashram is 1 km from Har Ki Pauri.
Maa Anandamayi Ashram
Located at Kankhal, the ashram is a retreat and a place for meditation.
Santoshpuri Ashram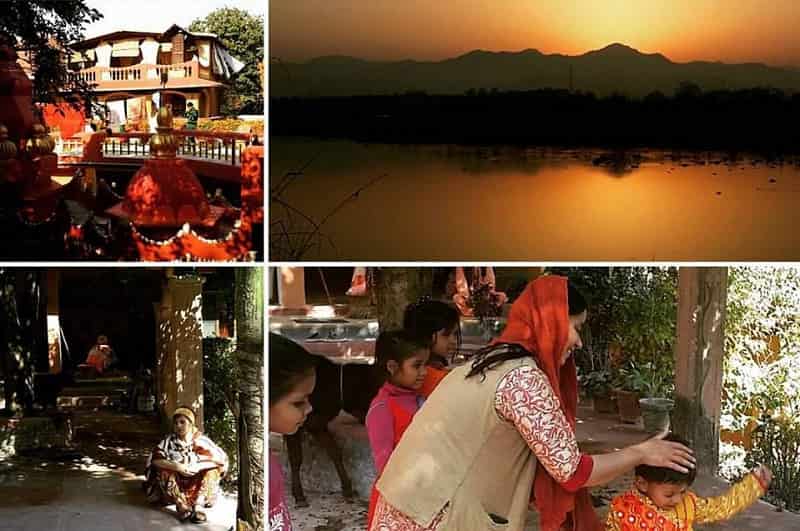 Santoshipuri is located on the banks of the Ganga and offers a tranquil retreat for those looking to take in some meditation and yoga.
Kanva Rishi Ashram
This one is about 42 km from Haridwar and offers serenity and absolute tranquillity.
Prem Nagar Ashram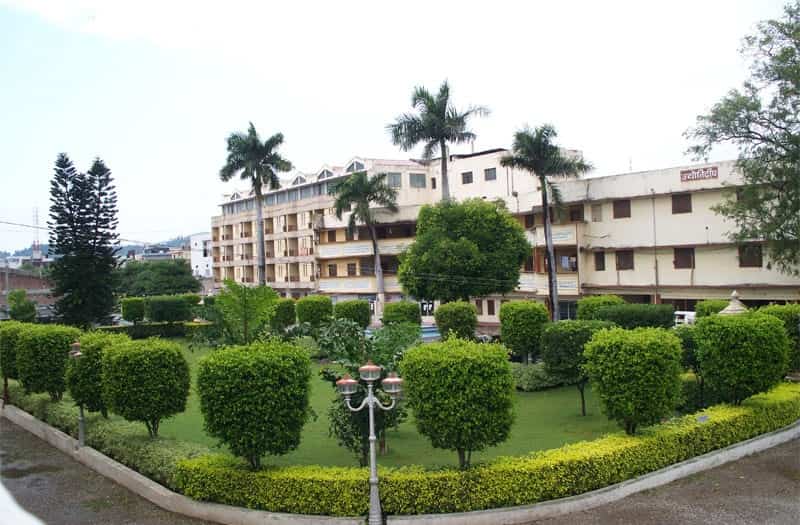 A more modern multistoreyed building, this ashram is a sanctuary and abode of peace for those seeking a refuge.
Saptrishi Ashram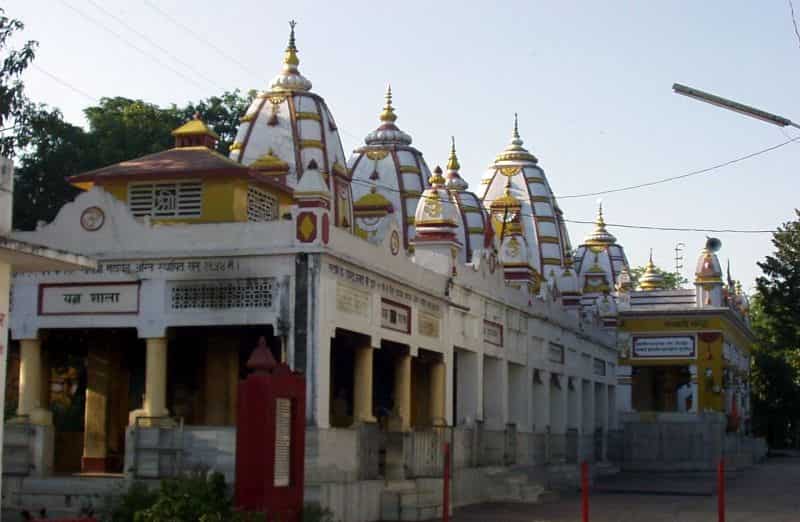 You may not visit other ashrams but this should be on your itinerary because it is believed the great sages Kashyap, Atri, Jamadagni, Vashisht, Gautam, Vishwamitra and Bharadwaja meditated at this spot.
For those who do not have much time, they can take in a lot simply by joining the Haridwar Walk organized by the tourism department. It takes you to the most popular spots besides giving you a chance to sample local foods and take in the culture of the city.
As for food, so long as you enjoy vegetarian, there is plenty of variety. There are restaurants offering North India, South India, Mexican and western foods. You can always enjoy local cuisines at roadside places as you walk from one place to another, stop at a shop to buy a souvenir and let the spirituality of the place soak in.
You may also like...