Top 10 Best Beaches in India
When you think of a holiday destination for a fun time with friends or a relaxed vacation with family then beaches are the best option. However tempting Bali or Philippines might sound to you, doesn't be disappointed if you don't have the budget to travel abroad for holidays. India has a range of exciting beach activities. Sometimes it become difficult to choose the best out of so many tempting beaches…so here is some help for you!
1) Kovalam Beach in Kerala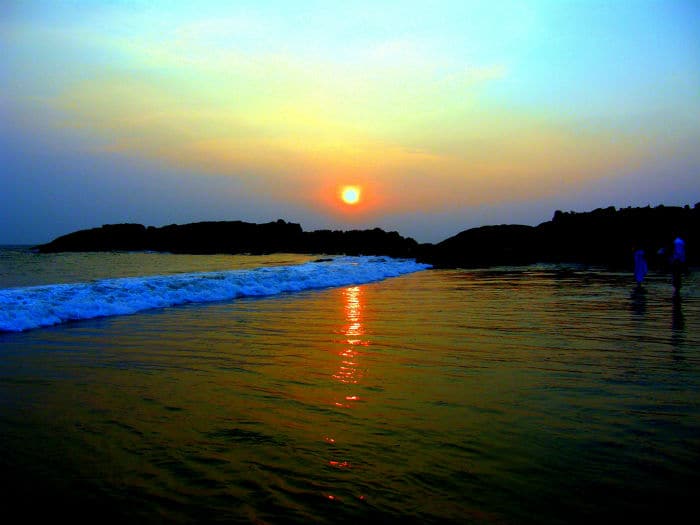 Reputed to be the most beautiful beach in India, Kovalam attracts lots of overseas tourists thus bringing in foreign currency to India. The beaches of Kovalam have whitish sand and the pristine blue waters make for a sublime sea bathing experience. There are 3 beaches all arranged in a crescent shaped structure in Kovalam. Kovalam beaches are great for sunbathing, enjoying hot oil massages and munching on sumptous sea food. Kerala is an internationally famous massage practicing state and the foreigners especially visit the Kovalam beach to enjoy traditional Ayurvedic oil massages. The lighthouse on the Kerala beach offers a magnificent view of the entire city of Kovalam and its infinite clusters of coconut groves.
2) Kapu Beach in Karnataka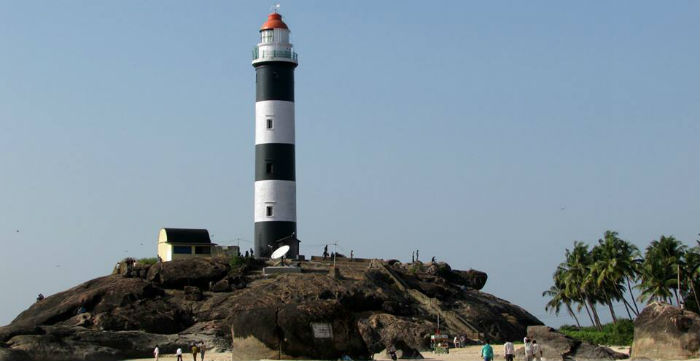 Kapu beach is situated in Udupi district of Karnataka and it is known as the favorite beach for students. There is a famous lighthouse on the Kapi Beach which was built in 1900 and it is filled with inscriptions of hundreds of lovers who have tried to scribble their names into infinity. The normally placid Arabian Sea takes a vivacious avatar in the Kapu beach and you will be able to hear its hearty roars even before you actually enter the beach. The Kapu Beach is great for buying funky kinds of swimwear, artifacts made of coconut shells and sea shells. Go up to the lighthouse to click some great pictures of the surrounding town.
3) Baga Beach in Goa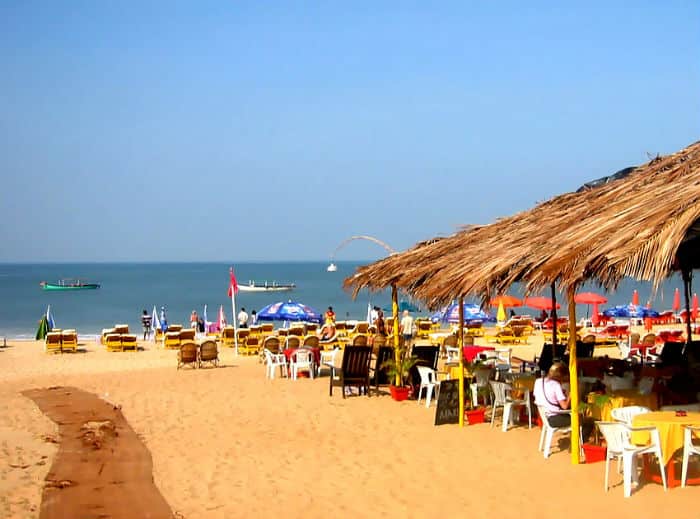 If you are under the age of 30 and have visited Goa then it's highly unlikely that you have missed out on the Baga Beach. This is where those famous Bollywood sequences of Goa Parties and infamous rave parties happen. Thousands of tiny shacks line the shores of Baga beach with their wares selling everything from stuffed omelette to crazy beach wear. You will always find all types of imported and Indian liquor brands, cigarette brands and weed (not the plant!) on the beach. If you are going there during the day visit Zanzibar while St. Anthony is great for Karaoke every night. There are also some great pubs like Kamakis and Café Cape Town on the beach.
4) New Digha Beach in West Bengal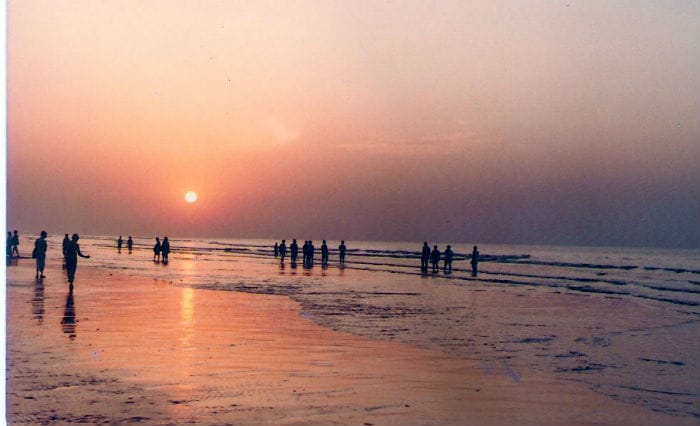 The Bay of Bengal is way more lively than the Arabian Sea giving the beaches of Bengal a spunky twist. New Digha beach in Bengal is where people from Bengal head off too to enjoy their weekends with family and loved ones. The old Digha beach is clumsy and dirty but the Beaches of New Digha and Mandarmoni are beautiful and tranquil. You will find a lot of shopkeepers selling cashew nuts, inexpensive trinkets and sea shells on the beach. This beach is extremely crowded during weekends and public holidays. Don't miss the curried crab and fried pomfret if you happen to visit New Digha Beach.
5) Radhanagar Beach in Havelock Island at Andaman
Not only is the Radhanagar Beach one of the best beaches in India but some loyalists claim that it is one of the best beaches in the world. The specialty of the Radhanagar Beach on the Havelock Island is the alternative sounds of wave crashes and silence which can be heard. The waves are so perfectly timed here that between two sets of waves crashes on the shore there is perfect beautiful silence. There are thick mangroves like forests around the beach which are extremely picturesque. Elephants are found on hire for providing the tourists with elephant rides along the length and breadth of the beach. There are lovely coral souvenirs sold on the Radhanagar Beach.
6) Mandrem Beach in North Goa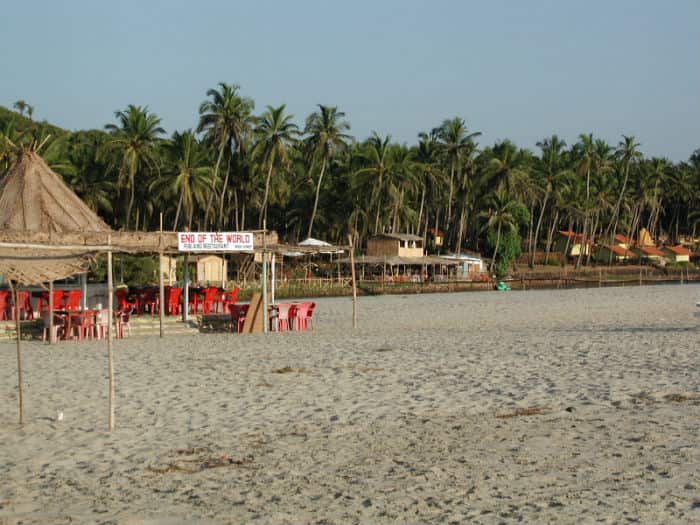 Most beaches in Goa are overtly crowded and are primarily meant for the younger generation of people who love parties. The Mandrem beach in North Goa is a welcome exception. This is one of the most peaceful and exclusive beach experiences you will have and it is almost like entering a private beach zone. You will see lots of foreigners here snorkeling ad watching the hordes of beautiful white storks that dot the beach. This is one of the best beaches for snorkeling and having a great scuba diving experience. Get a lovely underwater life guided tour on the Mandrem Beach in Goa.
7) Murudeshwar Beach in Karnataka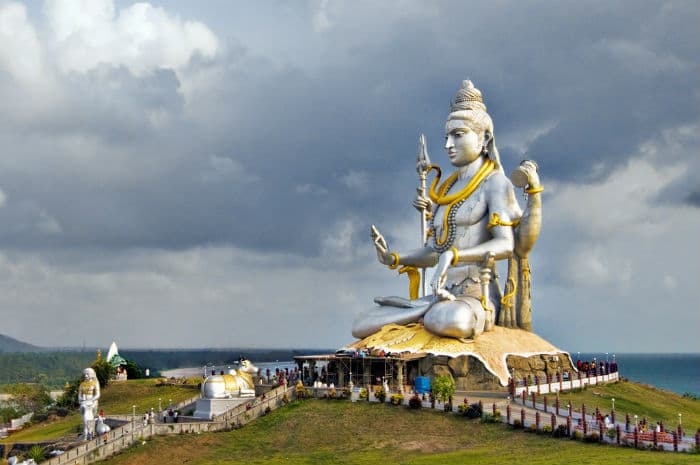 Murudeshwar Beach in Karnataka has lovely white sands and beautiful blue waters. This is one beach which can give any foreign beach a run for their money. On one side there is the roaring sea and on the other side there is the stellar range of high hills which lie to the east of the beach. There is a huge statue of Shiva which is a whooping 123 feet in height and this is a must see tourist attraction. The Murudeshwar beach hosts a lot of amazing activities like Buffalo races and cock wars which are peculiar only to this beach in India.
8) Kasaragod Beach in Kerala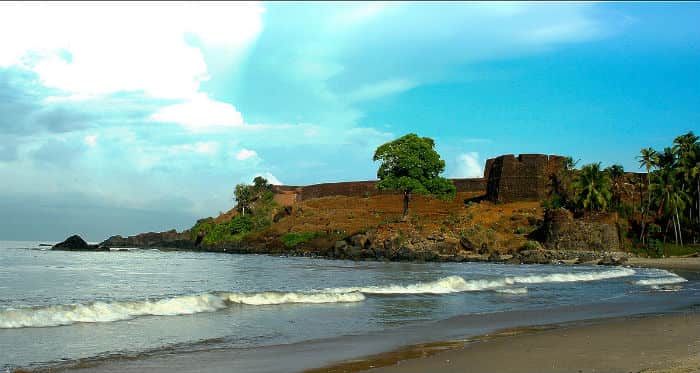 Kasaragod Beach in Kerala has one of the historical monuments of India situated on its shores. The Bekal Fort is a mere 15 km away from the sea line of Kasaragod beach which is why the beach is sometimes referred to as the Bekal Beach. The landmark of this beach was earlier the fierce war capital of the glorious legendary ruler Tipu Sultan. The Bekal Fort was also used as a colonial arms storage place of the British. Plantations of Palm trees along with installation of two gorgeous murals on the beach have given the beach a wonderful new look and enhanced its beauty to a great degree. To the Western side there is a circular platform that provides a mesmerizing view of the entire beach and the overlying town.
9) Puri Beach in Orissa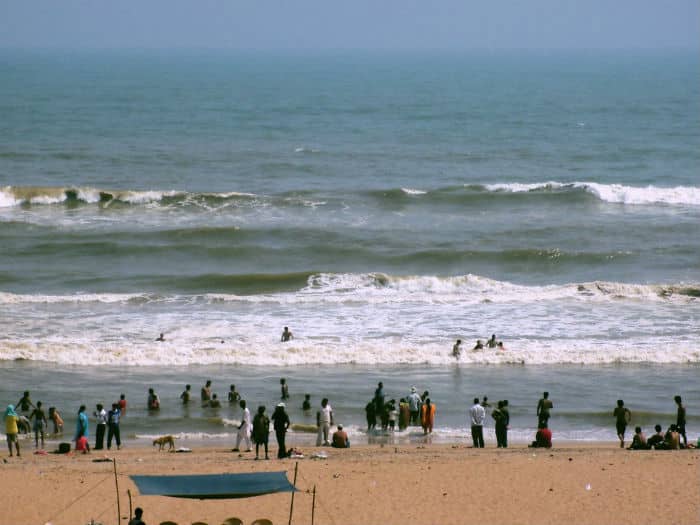 Puri Beach will thrill you with its magnitude. This is not a soft romantic beach…it's the epitome of strength and ferocity as the night sounds of Puri Beach can be heard miles around. The Puri Beach is thronged by the entire eastern part of India whenever summer vacations or Puja vacations happen as this is one of the most remarkable Holiday destinations in India. The best part of visiting this beach is that you can tour the nearby famous Jagannath temple and visit the Orissa textile centers for a round of Saree and Salwar Kameez shopping. Silver filigree work jewelry in Orissa is also famous in case you are interested for jewelry shopping.
10) Agonda Beach in Goa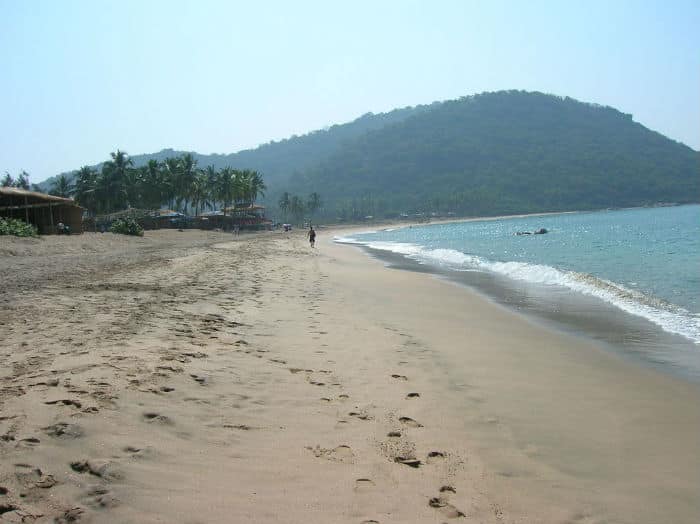 Agonda Beach is one of the best beaches to visit if you are on a tight budget but still want to have a fabulous holiday. This wonderful beach of Goa is a lovely relaxed place with lots of decent tourist shacks available. The simplest of shacks are available for less than 500 INR. Coconut water, beer, feni and fried fish are available for very affordable rates and you can simply sit and look at the splendid seascape till eternity. This is one of the safest beaches in India as the waves are gentle with hardly any cases of drowning registered in the last 10 years.